Is Panasonic a good AC brand or not? This question is often asked, but the majority of times, the buyer never gets a proper answer, as the reviews are divided on this.
If you want a straight answer on Panasonic AC, then we'd say the ACs are ok-ok, but the prices are too away from real life. For example, the 1 ton 3 Star Panasonic AC around 38K (can you really believe it) scored 7.1, while the exact same type of AC from Sanyo (Read that review and report HERE), which costs around 25K, scored 9.6 in our testing!
Not just that, regarding power consumption, noise, and overall quality also, Sanyo AC proved to be much better.

Notice – Croma has released some fresh technologies in their appliances recently and we have listed 9 of their most impressive AC models in this Croma air conditioner guide.
Panasonic is doing injustice with its price tag and quality; that's the Harsh truth.
We have explained everything about Panasonic AC below, and you already know what's a better choice!
Panasonic AC Review
OUR TESTING REPORT OF FEBRURAY 2022
| | |
| --- | --- |
| Rank under 30K AC models | #18 |
| Cooling 10ft. x 10ft. room (normal mode) | 14 Minutes 12 Seconds |
| Cooling 10ft. x 10ft. room (turbo mode) | 6 Minutes 58 Seconds |
| Cooling 12ft. x 15ft. room (normal mode) | 12 Minutes 42 Seconds |
| Cooling 12ft. x 15ft. room (turbo mode) | 5 Minutes 28 Seconds |
| Rapid cooling performance | 7.5 (Average of other AC below 40K – 8.4) |
| Consistency | 6.9 (Average of other AC below 40K – 8.1) |
| Durability | 7.1 |
| Electricity Units saving | 48% more than any other AC at this price |
| Overall score | 7.1 |
SPECIFICATIONS
| | | | |
| --- | --- | --- | --- |
| Energy Efficiency | 3 star | Control Console | Remote Control |
| Installation Type | Split System | Warranty | 1 year (10-year on compressor) |
| Capacity | 1 Ton | Voltage | 230 V |
| Color | White | Batteries Included | Yes |
| Noise Level | 41 db | Condenser Coil | Copper |
WHAT'S COOL?
Dust filter works pretty well.
Stabilizer-free operation.
PM 2.5 filter removes airborne particles
Low noise operation.
WHAT'S NOT COOL
Too pricey as a 1-ton model in comparison to its competitors such as Sanyo AC 1 Ton.
This AC lacks Golden Fins, and that's a must-have component to ensure great durability.
Dual speed rotary compressor is missing.
A Little About Panasonic Brand
Panasonic is a well-known Japanese company that has been around for over a century! It's incredible to think that a small business that began as a bulb socket maker has grown into a global corporation of over two lakh employees.
It is one of the world's leading consumer electronics producers and the number one AC brand in Japan. Panasonic is a split AC specialist, providing attractive and energy-efficient products.
The only major drawback about Panasonic is its expensiveness. Yes, we agree that the technology and everything they use in their air conditioners is mind-blowing, but when other brands offering the same quality with cheap rates, then obviously Panasonic doesn't stand a chance in today's competition in AC models.
In this Panasonic AC review, we'll check out the most recent developments available in Panasonic air conditioners so that you could make a more informed decision.
Panasonic Inverter AC Build Quality
It takes less time to get a cooler room. Copper condensers are used in Panasonic air conditioners. It is durable and effective due to its high energy consumption, corrosion resistance, and ease of maintenance. According to Panasonic's internal test lab conditions, 100 percent copper is used.
Panasonic is not flexible and only sells a few different types of air conditioners. This brand does not make any windows AC. Similarly, the choices for industrial cooling are limited to cassette-style ACs.
While new split ACs have stabilizer-free service, the safety range of 145-285V is much too low as compared to other high-end AC models that give 80V to 450V protection. Although this AC is entirely expensive, those features you will still have at a low price range.
Panasonic AC Operation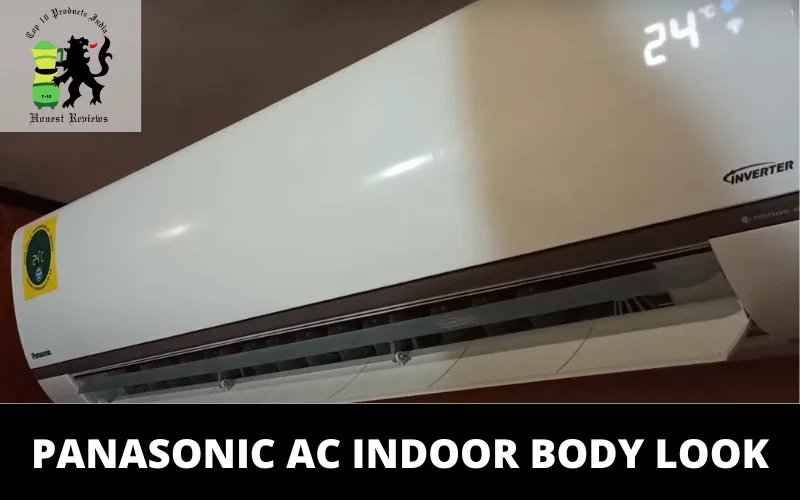 The company is renowned for its modern construction, which includes the use of long-lasting materials and the production of high-functioning appliances.
Panasonic is one of the most technologically innovative AC brands, thanks to Econavi and nanoe technology. The amount of sensor data used for optimized cooling is unparalleled. It senses not just the human count but also human movement.
For example, whether you are running or doing a dance workout, the compressor will automatically detect this as high human operation and will operate at high speed to cool you down easily and comfortably. And it's no joke that air pollution is on the increase, and it's making its way into our homes.
Fortunately, Panasonic air conditioners are capable of trapping bacteria, viruses, mold, and other PM 2.5 particulates, ensuring that the air you breathe is not only cold but often safe. It was among the biggest benefits we encountered while narrating the this review.
Another significant benefit of high-end split ACs is their dual flap aero wings. It's essential to note that these two flaps are independent of one another and can therefore precisely cool the room depending on user settings and feedback from the advanced sensor network.
In addition to i-AutoX, Panasonic ACs have an Aerowing design, which features two interchangeable flaps that can disperse or focus airflow based on cooling requirements. As i-AutoX cools the space, these Aerowing flaps redirect the cool air into the roof, allowing for shower cooling.
Still, the same question arises, no matter the technologies they use are tremendous, but the price plays a vital role. For a middle-class family, a 1 ton AC model nearly 25k such as Sanyo AC can be the best choice.
Compressor and Performance
Power outages and load shedding are pretty common in Indian countries, especially in remote towns and villages. ACS, as large electrical appliances, are vulnerable to fluctuations in power supply. Power outages usually cause a voltage fluctuation, which can disrupt the air conditioner. 
A few previously tested AC models already failed, such as MarQ AC.
Because of the stabilizer-free function, modern Panasonic air conditioners are capable of addressing this problem. The built-in stabilizer prevents the alternating current from abrupt voltage surges or drops. Models launched in 2019 have a broad voltage safety spectrum ranging from 145V to 285V.
High-end versions feature twin rotary inverter compressors powered by Econavi technology, resulting in quicker cooling, longer life, and considerable power savings.
It has a range of sensors that can detect the size of the room, the degree of occupancy, the strength of sunlight, the presence of a person, and even human movement. It has a smart algorithm that cools correctly after analyzing all of these parameters to ensure comfortable cooling.
This means that AC will detect whether there is no one in the room and can operate the inverter compressor at the lowest frequency possible, using just a limited amount of energy. 
Similarly, if there is a high human occupancy and high sunshine strength outside, a compressor would run at full capacity to keep the room cool and moisture-free. However, considering today's competition, many AC brands such technologies such as Lloyd AC features this technology too.
Panasonic AC Key Features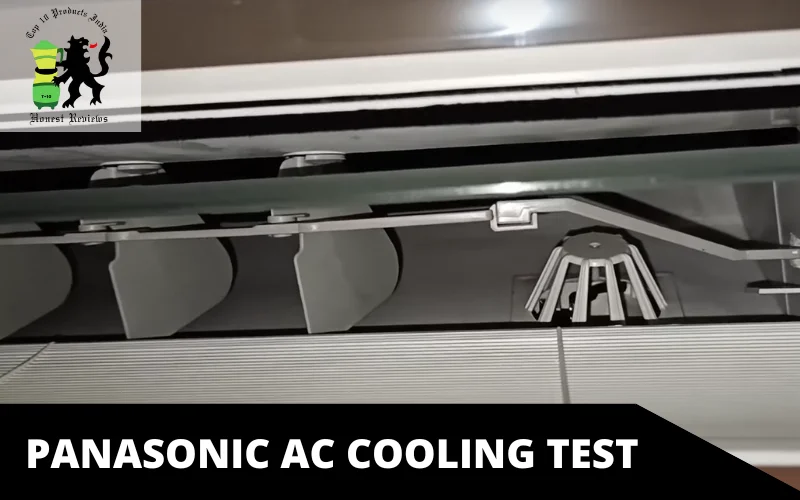 iAuto X with P tech for Comfortable Cooling
Panasonic premium split air conditioners have the iAuto-X option, which provides super-fast room cooling. Using Panasonic thermal technology (P-tech), the AC's flaps direct airflow for fast cooling.
P-tech allows both the compressor and the fan to operate at full speed, allowing the space to be cooled in the shortest time period. As a result of this invention, the agonizing wait for the air conditioner to cool the room is shortened highly. Powerful mode allows for rapid cooling, providing quick rest with maximum power and good airflow.
If the atmosphere has been cooled, modern Panasonic air conditioners direct their ventilation into the roof, preventing the inhabitant of the room from being uncomfortably cold from the incessant blowing of cold air.
It employs what Panasonic refers to as "shower ventilation," in which cold air falls from the roof in light showers rather than flaps, immediately bursting cold air into the occupants' heads. Also, Panasonic totally defeated Reliance Reconnect AC in terms of cooling performance.

Hot and Cold AC
When you hear the term "air conditioner," what comes to mind is a device that blasts chilled air into a confined room, lowering the temperature to a comfortable amount. However, the manufacturers of air conditioning technology invented it with the concept of "conditioning" or adjusting it to a desired/specific temperature in mind. 
So, according to the user's requirements, ACs should technically set the temperature in the winter as well, i.e., it should heat the space during the frosty winters. The temperature monitor will allow you to see the current room temperature. Panasonic high-end split ACs, on the other hand, are capable of offering a better experience to the opposite usage too. Yes, heating during the winters is possible. 
They have a built-in heater functionality in the form of a heat mode alternative that, when powered, reverses the air conditioning mechanism. This causes hot air to circulate inside the building. As a result, Hot and Cold ACs are your all-season friend, keeping you warm in the winter and cool in the summer. This feature you'll find in Amstrad's AC models as well. To know more about their air conditioners, you can read Amstrad AC Review.
Twin Cool Inverter with Econavi
Inverter technology is perhaps the biggest breakthrough in air conditioners in recent years, and thankfully, we discovered the new Panasonic air conditioners have two of them while narrating Panasonic AC review. It uses R32 refrigerant, which has a lower propensity for ozone loss and global warming.
Certainly, you may be wondering what inverter technology is all about. Simply stated, inverter technology is similar to a car compressor. As the compressor requires more fuel, it receives more power.
When it has less fuel, it provides less electricity. The compressor is still on with this technology, so it draws less or more power based on the temperature of the coming air and the amount set in the thermostat. The compressor's speed and strength are properly balanced. Such features are hard to find even in Midea Air Conditioner.
Nanoe Air Filtration and Purification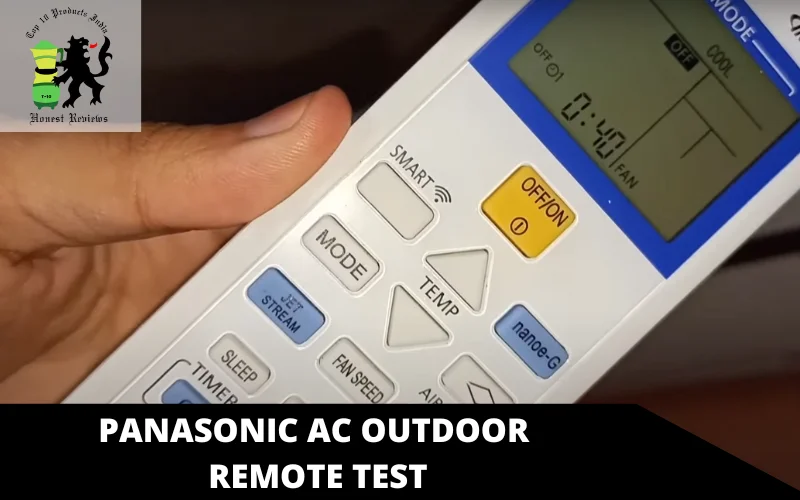 The consistency of the air we breathe is critical to our health. As a result, air purification has been critical for maintaining a safe lifestyle.
Panasonic air conditioners don't only offer quick and convenient ventilation, but they can also clean and purify the air.
Thanks to its most recent nanoe technology, which employs nanotechnology. In simple words, it eliminates tiny microscopic particles to purify the air circulating inside the space.
It is a three-stage filtration device that kills and destroys 99 percent of viruses, bacteria, and PM 2.5 particles. So, how does it work? When you activate this element, the nanoe generator produces trillions of nanoparticles (O2 and anion).
These nanoparticles are designed to destroy airborne and sticky microorganisms, including bacteria, viruses, and mold. Nanoe particles adhere to airborne microorganisms and transport them easily back to the filter.
Nanoe particles have the ability to deactivate 99 percent of adhesive microorganisms found on the surface of the board, wall, or other items in space. Users will experience filtered cold air as a result of nanoe technology.
Note – Have you ever heard about air conditioner with legs? It's pretty shocking right? Well, Blue Star's brand new technology has made possible. Read Blue Star Portable AC Review to know more about it.
Ecotough: Robust Outdoor Unit
The outdoor unit has a corrosion-resistant and long-lasting EcoTough shell. It houses an integrated bluefin condenser that protects against water, air, and other corrosive materials.
The outdoor unit is covered by a 5-year warranty, while the compressor is covered by a 10-year warranty, and the condenser is covered by a 1-year warranty.
Panasonic AC Price is (38,500). Is It Good?
As we discussed in Panasonic AC review that how this AC turns out to be the great use of all modern technologies. However, this AC is not suitable for people with limited budgets because compared to any other AC, this model is too costly. Opting for a 1.5 ton AC with that much price is possible such as Sanyo AC 1.5 ton.
On top of that, Panasonic inverter AC has features that you could get in the 25k-30k range AC. Check out this Sanyo AC Review.
It will definitely blow your mind as it offers the same features, and we would say even better than that while costing you just 26k for a 1-ton model and 29 for a 1.5-ton model. In short, Panasonic AC price is not really satisfying. It's actually over the top level for a 1 ton model.

Panasonic AC service and customer care
Now, talking about the customer support and service that Panasonic offers, it sure is satisfying. We found no complaints by customers complaining about awful solutions for their troubles. 
Also, 1800-1081-333 is a toll-free customer care number provided by Panasonic to contact them for any queries or solving any failure in your air conditioner.

Is Panasonic AC Remote available?
Well, it's often a bit disappointing when your AC's remote gets wrecked by mistake because of falling in the ground or some buttons malfunctions.
Also, discovering a specific remote controller of a specific company can be hard if you travel to your nearby AC spare part shops. Now, a simple solution is to just buy Panasonic AC remote online.
Yes, it's that simple. Instead of contacting customer support and waiting for several days until they respond, you can opt for an AC remote online with this link. Also, controlling Onida AC remote app will be highly useful to control your ac easily with your smartphone.
Conclusion
Panasonic was among the first brands to recognize that air conditioners will become a necessary home product, and that made us conduct this guide. However, they are still producing expensive AC over the years, while the other brands are compromising with the profit margin and offering cheap priced AC models while offering the same features.
However, some models, for example, while knowing weather is Onida AC good? We came to know cheap price means not a durable solution! Instead of going with Onida Inverter Air Conditioner, you better spend a few thousands more and ensure robust performance with this Panasonic model.
There are many awesome air conditioners manufactured by Panasonic, but it's pretty useless when affording them becomes difficult. Thus, going with Sanyo AC can undoubtedly be highly beneficial. It arrives with sophisticated features such as aero wings, smart sensors, and dependable filtration, etc.
There's always something advantageous when people go blindly behind something, and therefore, Sanyo AC sales are rising high from the past few months. Now, the choice is yours.