If you are looking to purchase a water heater, before placing an order, just try to understand the types of water heater we have in the market.
The main purpose of the water heater is to increase the temperature of the water, which can be used for batting or kitchen cleaning. These water heaters are also called geysers.
With the various options, such as horizontal geyser, instant geyser, vertical geyser, gas geyser, solar geyser, immersion water heater, etc. Let's get into each one specifically and conclude with the best geyser in India.
Type Of Water Heater
TYPE 1
Horizontal Geyser:
Horizontal Geysers are nothing different compared to vertical water heaters, except they mount horizontally. These geysers are the right fit for low ceiling restrooms. Occupies less space compared to the vertical ones.
Most of the luxury restrooms contain Horizontal Geysers, which can undergo inside the false ceiling or occupy a minimal place in the room.
The horizontally mounted water heater is costlier compared to the other water heaters. They also contain all the features that are available in another type of geysers.
TYPE 2
Instant Water heater:
Instant waters are non-storage water heaters that can heat the water in a sooner time. Most of the instant water heaters come with 3 liters of capacity. This means it can heat the water of 3 liters in a cycle.
These types of water heaters are design to consume less power consumption compare to the storage type of water heaters. These water heaters will also look smaller compared to the storage ones.
Something you need to know before purchasing the instant water heater is really not the best option if you are a big family of 3 or more. In most cases, the instant water heater is used in the kitchen as well to clean the utensils with hot water.
TYPE 3
Vertical Geysers: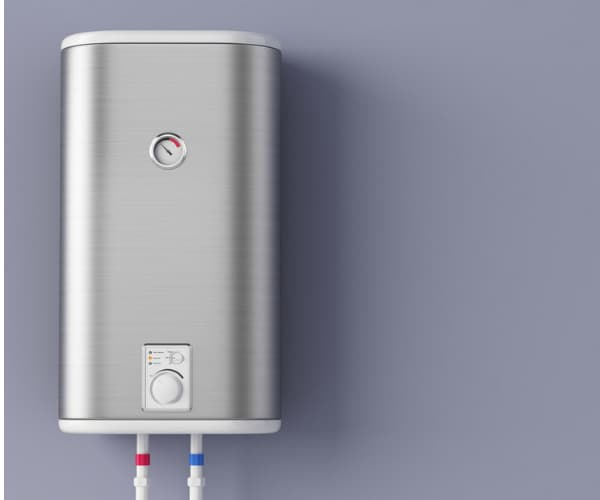 Vertically mounted water heaters or one of the most commonly used water heaters in India. They come with storage options such as 10, 15, 20, 25 liters, etc.
These types of geysers will have a bunch of features such as LED indicators, temperature control, overheat protection, auto cut-off, etc. If your bathroom doesn't have a false ceiling, this is the ideal type of geyser for bathing. AO Smith Geyser is a great example.
TYPE 4
Gas Geysers: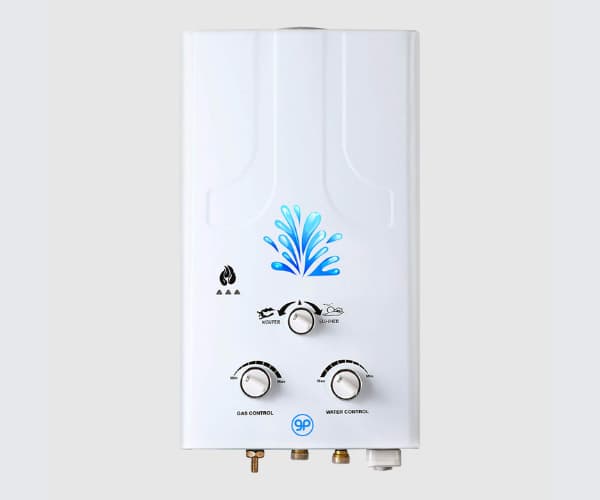 Unlike other electrical geysers, gas geysers work on gas with LPG cylinders. Compared to electrical geysers, these geysers consume very little energy. If your family has 3 members cases, you will be replacing them. Your cylinder is only once in 3 months.
Other than energy and money-saving. It won't have any other specific features to discuss. The disadvantages of gas geysers are cylinder space in your bathroom. Compared to electrical geysers, the life span of gas geysers is low. They are replacing the cylinder at regular intervals.
TYPE 5
Solar water heaters: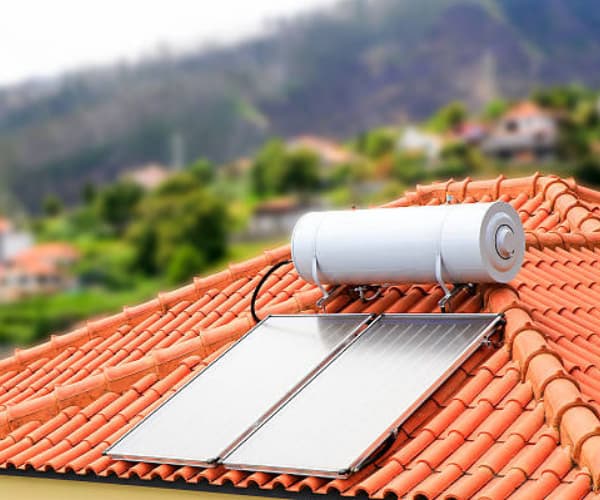 Solar water heaters are one of the most recommended water heaters. They work on solar energy so, no power consumption is required. Unlike electric geysers, solar geysers are not required to fit each and every bathroom we have. They are located at the roof of the house on a pipeline connected to
each bathroom.
So, your house construction should be in such a way as to support a water heater. The price of a solar water heater is a bit higher compared to the electrical results. These geysers are one of the most recommended water heaters to save the planet.
TYPE 6
Immersion water heaters: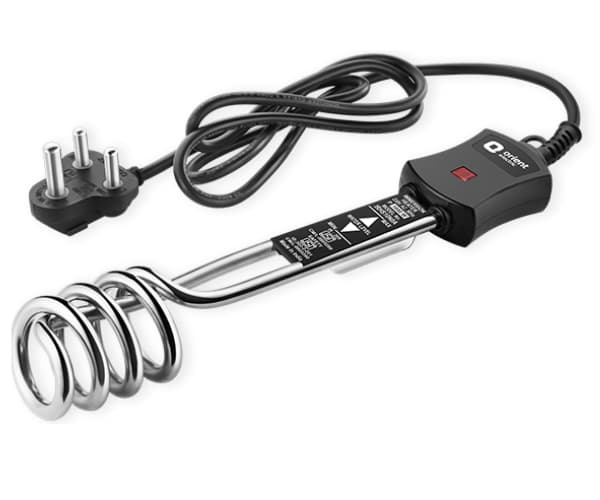 Immersion water heaters are the cheapest water heaters that you can get on the market today. You can get them below ₹1000, and no installation is required, and no maintenance is required.
Compare to the latest geysers. We need to be a bit safer when using the immersion water heater. There is a risk involved when you have a kid in-home. Show it's always recommended not to choose this goes with other options.
You are immersing water heaters in equivalent energy when compared to the storage water heaters. I hope you got a better clarity on what to choose based on the feature's functionalities to fulfill your requirements. Happy shopping!