If you're new to cooking, plenty of things could be a mess when making Indian Rice.
Undercooked, Overcooked, Soggy, Mushy, Burnt, etc.! These are the consequences of a recipe that is not properly prepared.
Many websites online offer instructions on how to cook different dishes, but very few teach how to cook rice.
There's also a debate about the number of whistles required for cooking rice in a pressure cooker. The most straightforward solution is three to four whistles are required to evenly cook rice in a pressure cooker. But if you're cooking harder rice, you may require five whistles.
What is the ratio of Rice to Water?
To make one cup of rice, you will require two cups of water.
The most important point to remember in this regard is that whichever cup you use for measuring rice, be sure to use the same cup for measuring water too.
If you don't comply with this procedure, it could result in burning your rice, or the rice could become soggy and it will become mushy.
How do we make Perfect Basmati Rice in a cooker?
As we were preparing recipes for rice dishes, we wondered what the purpose is of providing recipes for rice dishes if a person doesn't know how to prepare rice.
The title of our blog is "A blog for novices", which led us to write "how you can cook rice in pressure cookers".
There are a lot of websites on the internet that provide directions on how to cook diverse dishes, but few of them teach the method of cooking rice.
The most efficient and quickest method of cooking rice is using a pressure cooker. It is best to cook rice using vessels inside the cooker.
A cup of rice can be enough for an adult.

One cup is usually a reference to 200ml of rice.

Generally, 1 cup of rice requires 2 and 1/2 to three cups of water.

The proportion of rice to water can vary based on the kind of rice used as well as the particulars of the meal.

1 cup Basmati rice – 2 cups of water

One cup of raw rice and 3 cups of water.

We've tried the raw ponni rice type that requires 3 cups of water.

We have provided step-by-step instructions for beginners to follow.
Method:
Step 1: Pour in the water in the cooker ( about 1/4 of the cooker's capacity). The plate is placed together with your cooker in it.
Step 2: Wash rice well. Add the water you need, and then keep it. The vessel is filled with rice and water in the cooker. 
Step 3: Place the rubber gasket properly within the cooker's lid.
Step 4: Close the cooker until it is properly fitted and is locked securely, then place it onto the cooktop to prepare.
Step 5: It will take a while. Once steam escapes through the vent, place the weight provided along to the cooking vessel.
Step 6: It should take 3 minutes to complete the whistle (Steam is expelled from the vent, which is closed by the weight, making noise) and then shut off the gas.
Avoid opening the oven immediately. Wait until the cooker's pressure begins to decrease. ( it takes between 10 and 15 minutes )
FAQs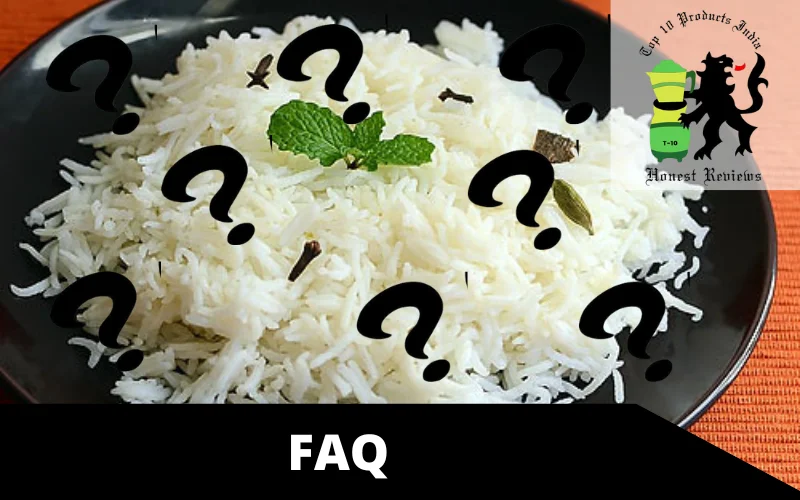 Do rice cookers cook rice faster?
Rice Cookers differ in comparison to pressure cookers. Making rice in pots is quicker than making rice in rice cookers. In addition, cooking rice in a pressure cooker is more efficient than any other method.
How do you know when Rice is Cooked and Ready to Eat?
If cooking rice in the pot, you can put it between your fingers and attempt to smash it. If it is easy to mash, the rice is cooked properly, and you can cook it for another few minutes on a low flame to ensure it is cooked properly.
What's the fastest method to prepare rice?
Rice cooked in pressure cookers is quicker than cooking rice in a pot. The reason is that the pressure is contained within the cooker and helps cook the rice more quickly.
Why is it important to wash rice?
Rice is transported directly from factories or fields and is then transported to stores after it has been processed. It typically contains debris, dirt and starch, etc.
To eliminate these contaminants from rice, washing and rinse rice before cooking is necessary.
Can we make use of a pressure cooker with an induction stove?
YES. If your cooker comes with an induction-compatible base, then you can put it on the stove induction.
What happens if we put more water in the rice when it is cooking?
Too much water in the cooker can result in watery or mushy rice. No rice is separate and not sticky.
How do you store rice in the refrigerator?
Rice cooked in the oven can be refrigerated for no more than two days before eating. Rice can be stored at room temperature for a maximum of 4 hours, after which it must be refrigerated when not in use.