Suppose you like to drink and like to try out different types of drinks to enjoy a relaxing drink. Rum is a classic drink that has been in the liquor market since the  15th century. 
What is Rum? Rum is an alcoholic drink made from distilled sugar cane mixed with molasses into the liquor. This liquor has Caribbean Origins. Rum has had a good customer base in India for a long time and is still one of the favorite customer drinks.
If you are looking for a quality centric Rum brand to enjoy a good sip of alcohol at the end of the day. We will now introduce you to some quality Rum brands in India.
This will be a comparative guide of tastes, price range, affordability and availability of different Rum brands. Gaining this knowledge, you can decide which brand of Rum you want to taste next.
Whether you wanna taste something light or mild, we will guide you through everything to find out the best Rum that you have yet tasted.
1. Bacardi
Bacardi is the most famous Rum brand in India. It has a highly distinctive flavor because it is distilled from molasses. It gets its rich flavor by passing through a slow-paced aging process at various stages of alcoholic fermentation. Its different flavors include oak and ripe fruit.
How does the Bacardi brand prepare this amazing quality of Rum? They use a definite distillation process of blending molasses and sugarcane to produce a unique alcoholic flavor in their Rums.
There are other tasteful flavors of Rum by Bacardi, like mango, pineapple, spiced-up Rum and color rums.
2. Old Monk
Old Monk is another premium Rum brand that has been loved by many Indians regularly for decades. Rums are a perfect choice of alcohol-based drink, which people often prefer to drink with their close friends.
How do Old Monk rums get their unique, distinctive flavors, differentiating them from the rest? Old Monk's dark-colored rums are made with molasses, which is specially obtained from the banks of the river Ganga. They ferment their rums with molasses for as long as seven years.
Through many years of experience, Old Monk perfected the art of making the best-tasting rums in India. 
You can get budget-friendly, flavorful rums to enjoy drinking with your friends and close people. 
3. Captain Morgan
Due to its pocket-friendly price, unique, enjoyable taste and quality, Rums Captain Morgan is one of India's most popular Rum brands.
What is it that makes Captain Morgan's Rums stand out from the rest? They prepare their rums with the best quality Caribbean molasses to which a selected range of spices are added along with the other ingredients to attain an amazing smooth and bold flavor Rum.
Captain Morgan also puts its product rums on the counters by holding musical parties where a lot of alcohol lovers gather to enjoy their drinks.
4. Havana Club
Another popular brand of rum, which comes next in our prepared list of best quality rums in India, comes from the brand Havana Club.
What makes Havana Club's rums bought by many is their eBay accessibility and budget-fighting nature. When you have a large group of friends and a limited amount of budget, the Havana Club brand of rums can become your go-to brand for enjoying that exciting sense of alcoholic drinks.
You can add a twisting flavor to your fruity drinks by preparing cocktails using Havana Club rums. Its rich and sweet taste is loved by many.
5. Rock Paper Rum
Do you wanna send a luxurious rum bottle to somebody you know? But you do not want to go high on your budget, too. Well, leave your worry with us as we introduce you to the upcoming rum brand, which is popularly known as Rock Paper Rum.
Are you an artist or a painter you enjoy a sip or two of rum while creating a new art project? Rock Paper rum is the brand you can go to, for it is known for creating unique flavor rums, which catches an artistic sense of making alcoholic rums in India. 
Its unique gifting rum boxes are made with luxurious fabric, which can impress the people it is gifted to. Enjoy a luxurious taste of rum without going hard on your budget by going for Rock Paper rum. 
6. Wild Tiger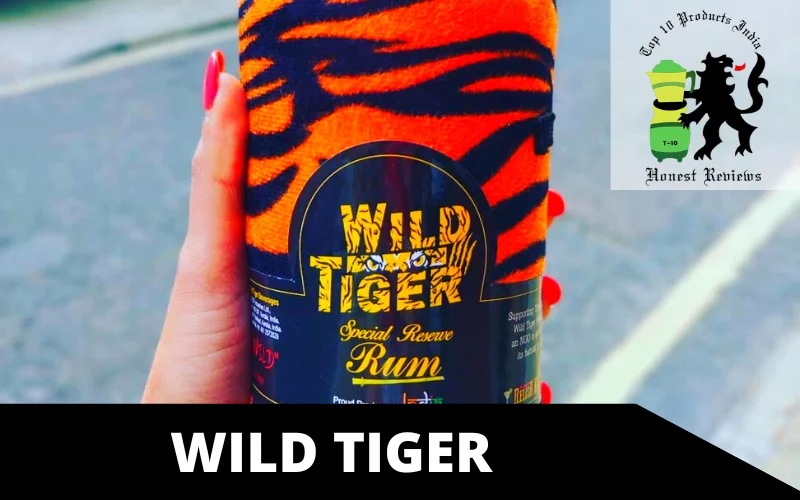 Are you a customer who likes to enjoy an authentic taste of rum but does not want to compromise on getting an outstanding flavor from the rum bottle that you bring home? Wild Tiger brand is just the brand that will satisfy your taste buds and the need to enjoy the alcohol for you.
Let's learn how Wild Tiger makes their rums for every unique customer. By using quality ingredients and employing traditional methods of making unique, flavorful rums, Wild Tiger has become a popular brand among many alcohol lovers in India. 
Enjoy a perfect blend of sweetness while getting a tingling sense of added spices from the rum drink made by Wild Tiger for Rum lovers like you.
 If you want to prepare a mini home bar to enjoy a set of drinks in the cozy comfort of our home, make sure to add rum bottles from Wild Tiger to your rum collection, too.
7. Hercules XXX Rum
Known for its unique flavor and mellow aroma, Hercules XXX rum is an amazing brand popular among many drinkers. 
They prepare their rum in bourbon barrels, which are blended with Caribbean rums to obtain the final product of the finest quality of rum. It balances the lightness of the alcohol with a distinctive taste of rum by adding different flavors. 
What makes Hercules XXX rums sought after by many alcohol lovers? The diversified flavors and unique-tasting booze, which many appreciate, set Hercules XXX rums apart from the rest of the market.
Hercules XXX rum brand has won many awards for its excellent quality rums and delightful taste. The exceptional taste is memorized by many, which sets a high standard when it comes to quality rums in India.
8. Malibu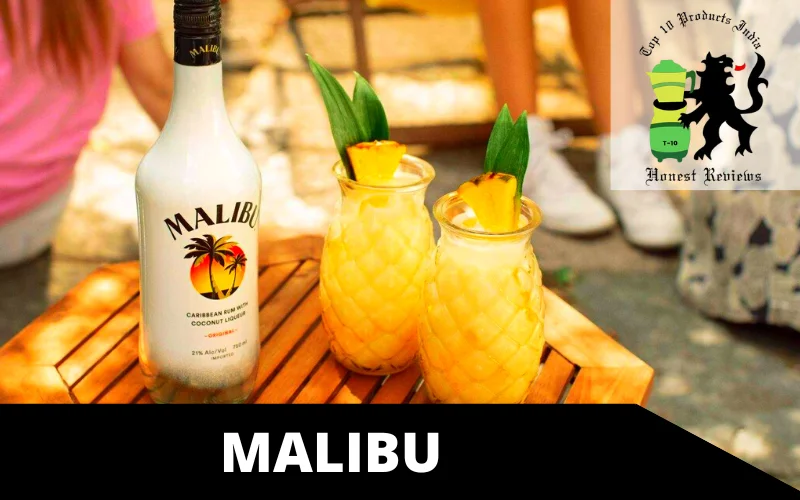 Known for its unique Caribbean taste, Malibu is one of India's most famous Rum brands.
The company was launched in 1980, and since then, the company has been producing island-inspired liquor for alcohol consumers. It is the go-to brand, which is bought in bulk at pubs, clubs and bars across India.
Malibu rum can be mixed with cola and added with a lime punch. Its taste will take you out of this world. Malibu rum blends well with tropical fruit juice's taste, especially Pineapple. Its rich, aromatic smell can lift up your spirit of enjoyment.
Classic cocktail drinks like Pina Colada and different sets of classic drinks can add a sweet taste to any drink recipe.
Malibu rum can be enjoyed as a side drink prepared by adding fruit juice to make a refreshing drink that you can enjoy anytime in the summer. 
9. Gladius
Gladius is another popular rum brand in India, which is enjoyed by many drinkers for its aged dark rum. This rum is prepared in Goa with its famous distillation process.
Gladius can get you to experience a smooth and complex sweet taste, offering a palatable taste of coffee beans, sweet molasses and even vanilla.
Gladius is known for leaving a sweet aftertaste of raw sugar, which stays on your tongue for a considerable amount of time. Its special flavored rum and its rich aroma can give you a lasting experience of drinking rum made by Gladius.
10. McDowell's No. 1 Celebration Rum
McDowell's No. 1, as its name suggests, produces the highest quality of rums in India. How does the company manufacture such fine quality rums? By selecting a selected range of plantations and blending them with some best quality yeast, their alcoholic rums are finally aged in Oak Barrels.
The end result of this amazing blend produces a strong taste and a unique aroma to the rum. Their rums can add a touch of tasty alcoholic beverage to any party.  
The brand makes its rum available in the market in sleek-looking bottle packaging. Enjoy a relaxing party atmosphere by buying McDowell's No. 1 brand of rum with your favorite group of people or a professional party.
11. Amrut Old Port & Two Indies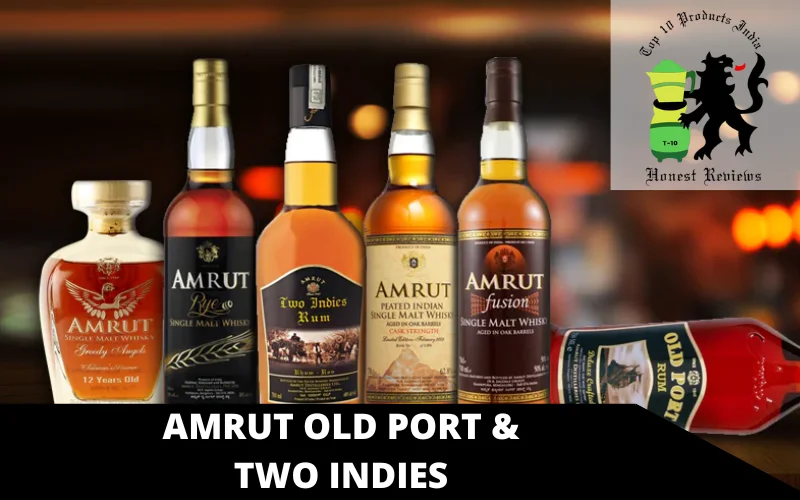 Amrut Old Port and Two Indies stand in a leading position regarding popular rum brands in India. 
Both these rums are produced by the distillation process in the regions of Kerala and Goa. The rum they make is prepared by mixing up different spices, herbs, fruits and molasses. You sip the produced rum either neatly or make a cool cocktail of it by adding fruit juices.
After finishing your first rum bottle, you will buy your second set of rum bottles made by both of these rum brands in India.
12. Segredo Aldeia
Prepared by using all-natural ingredients bought from Brazilian farms, Segredo Aldeia rums are one of the most amazing brands of rums in India. The brand uses a specialized distillation mechanism to produce its distinctive set of flavourful rums for its customers.
What's so special about the Segredo Aldeia brand of rum? Many whiskey lovers even appreciate their rums, which have a very memorable taste.
Get the taste your tongue never forgets by tasting sip by sip of Segredo Aldeia rums.
13. Svami Progressive Drinks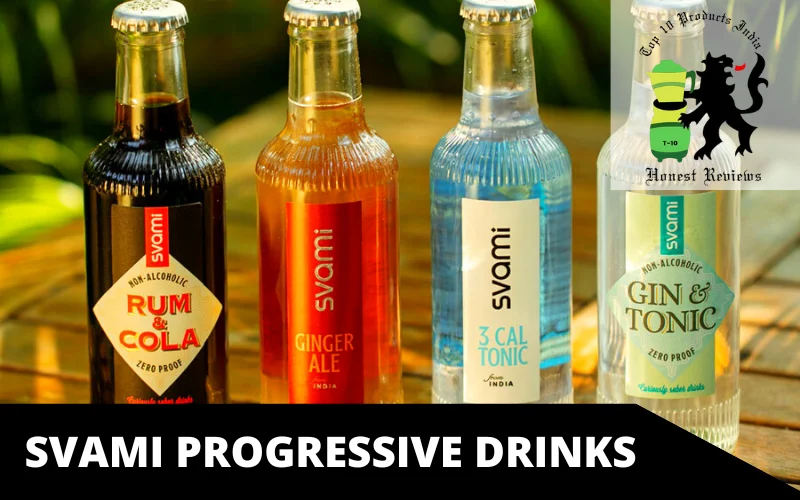 Svami Progressive Drinks is a Mumbai-based company well known for its all-natural rum mixes in India. For the people who follow a strict food diet and do not want to consume sugar or sweet taste in their rum drink, Svami drinks bring in the best solution for rum consumers like you.
Its India tonic water blends well with fruit-flavored drinks. They even make non-alcoholic flavored drinks to bring a sense of inclusiveness among the friendships of drinkers and nondrinkers.
Its drinks are available in various big-city retail outlets like Mumbai, Bangalore and Delhi.
14. Cabo White Rum
Cabo White rum produces a very wide range of finest quality rum in India. Its perfect blend of aroma and well-balanced taste developed by fermenting the drinks for a considerable amount of time to bring out its rich flavor. The brand works at its best to deliver good quality rums for its consumers.  
Apart from its taste, the bottles in which rum liquor is added to be sold in the market come in very attractive designs used for gifting purposes.
15. Stirred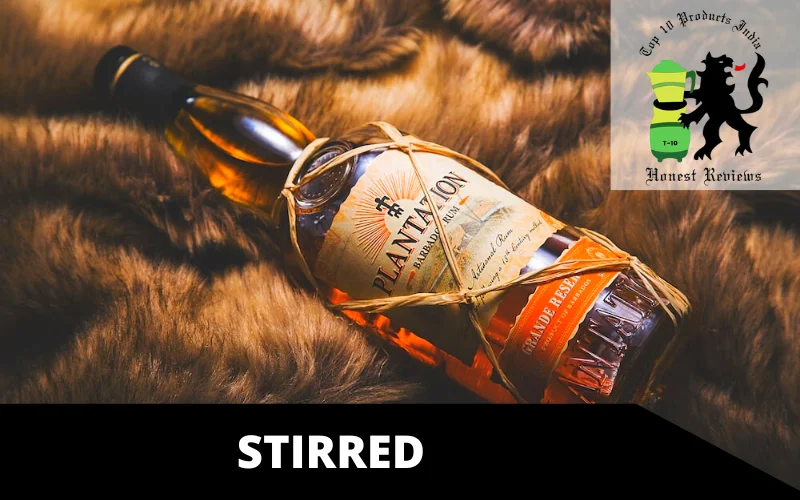 Stirred brand of rum is produced by mixing the best quality ingredients with tongue tongue-delighting flavor that suits most customers' taste buds.
By mixing natural extracts and different fruity flavors from the fruits while maintaining quality, the Stirred rum brand also stands as India's most popular rum brand.
It is widely used to make cocktails, mojitos, and daiquiris to add an alcoholic blend to any drink you prepare. It is also one of the most affordable rum brands in India.
A Frequently Asked Question about Rum Brands in India
Which rum brand is reasonably priced?
Bacardi is a famous brand that provides an affordable range of flavourful rums in many different flavors like pineapple and coconut. Its 750ml bottle of rum can be bought for 1,242 rupees.
Which brand of Rum isn't costly?
Old Monk rum brand provides one of India's most affordable ranges of flavourful rums. It produces around 6 flavors of rums, catering to many customer preferences.
What is the top white brand of Rum in India?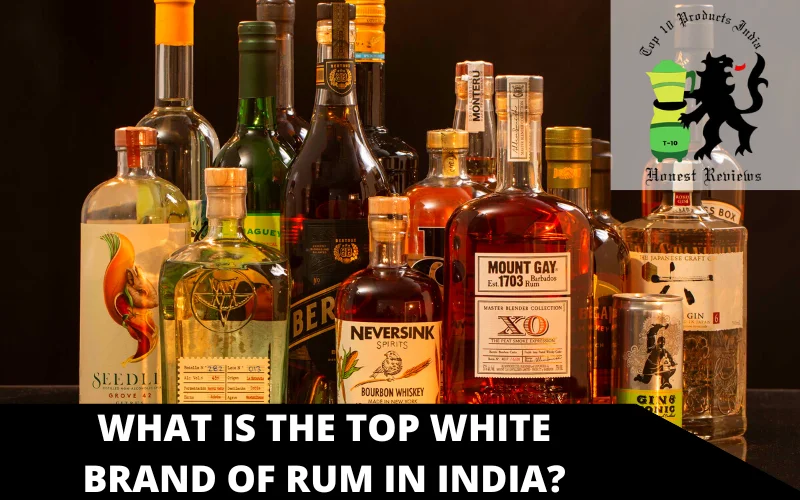 The rum produced by Old Monk is the top quality rum, prepared by mixing molasses in sugarcane juice in perfect ratio by Rum experts.
Which rum brand is the most effective?
Bacardi makes quality rums that have maximum impact on its drinkers because of its richness in quality and smooth aftertaste.
What is a great, inexpensive Rum?
Bacardi rum gold range comes with the most affordable range of rums, which can be mixed and prepared into cocktails and be enjoyed to one's heart's content.