India is home to a wide variety of canine breeds, from the universally-recognized Labrador Retriever to the lesser-known Indian breeds like the Mudhol Hound and Himalayan Sheepdog.
With such a diversity of majestic and unique canines, it's no wonder that more and more pet parents are becoming increasingly conscious about what kind of food they feed their beloved pups.
In India, there is an increasing demand for dog foods that can nourish our four-legged friends, keeping them in good health with the help of premium ingredients and nutritionally balanced recipes.
Fortunately, the market has seen an influx of several highly sought-after brands that specialize in producing just this kind of food, making it easier than ever for owners to ensure their pets stay healthy and happy.
Here we focus on five top dog food brands in India that stand out above all others.
1. Drools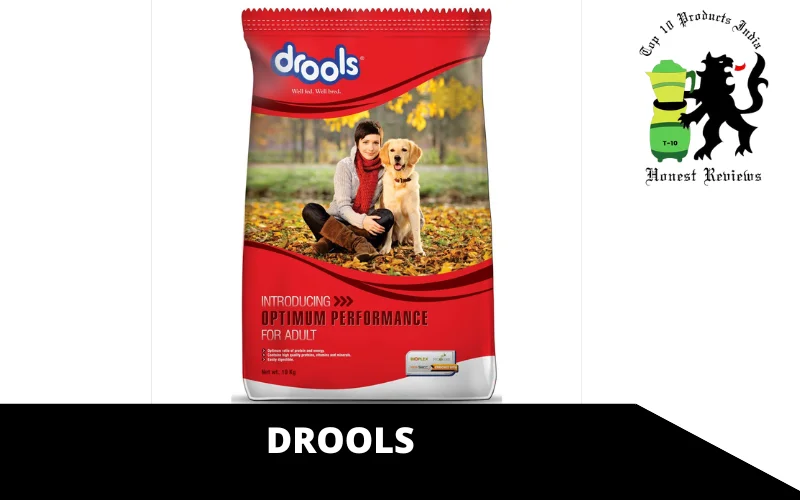 Drools is considered one of India's best dog food brands due to its superior quality ingredients and variety of premium blends. Their nutritional dry foods are designed to meet the growing needs of adult dogs and puppies, providing essential nutrition in every bite for a healthy life.
Packed with wholesome grains, vitamins, minerals, and proteins, Drools offers superior kibble that meets your canine companion's nutritional demands.
Moreover, these specialized formulas are guaranteed to make mealtime both fun and healthy. With Drools, you can trust that your four-legged friend will get the necessary nourishment while enjoying every bite!
2. Hills Science Diet
Hill's food for pets was developed in 1939 by Dr Mark L. Morris, a remarkable vet. Morris believed that illnesses were caused by inadequate nutrition, and certain nutrition combinations could treat or even prevent some of them.
Hill's Science Diet is a perfect choice for pet owners looking for the best food to keep their furry friends happy and healthy. This premium brand prioritises quality nutrition over anything else, going above and beyond to ensure that pets receive everything they need to live a long, active life.
Its products are created with high-quality ingredients and include essential vitamins, minerals and other nutrients needed for your pup's optimal health.
Dogs also love the delicious taste of Science Diet recipes, making mealtime a pleasure instead of a chore.
With advanced formulas made specifically for all stages of your dog's life, Hill's Science Diet offers everything you need in one place when choosing a food option for your canine companion.
3. Orijen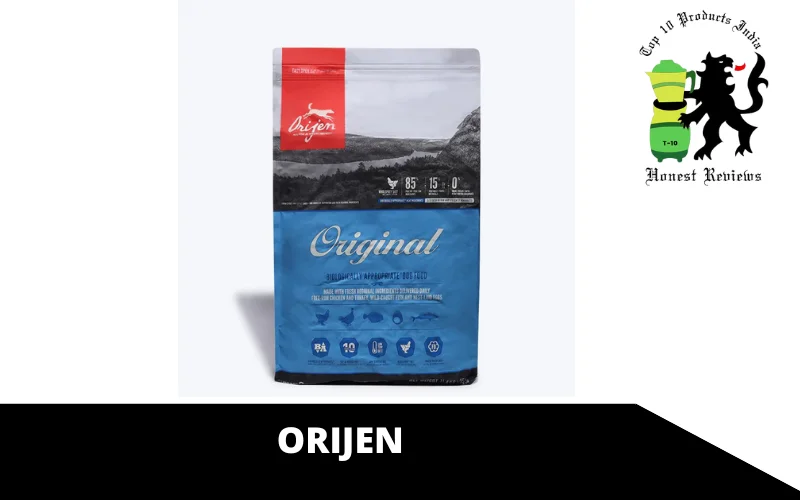 Orijen may be one of the best dog food brands on the market today for pet owners who prioritize quality nutrition.
Their ingredients are as close to what a dog would eat in nature, and all their foods adhere to the principles of Biologically Appropriate diets, which means that the ratios of proteins, carbohydrates, fruits, and vegetables in their recipes match the evolutionary diets of dogs before they were domesticated.
Orijen also donates 1% of its profits to local dog shelters worldwide, further cementing its mission to create high-quality products that help improve dogs' lives. All this makes Orijen a great choice for pet parents looking for healthy and sustainable canine meals.
4. Pedigree – Best Dog Food Maker
Pedigree is an animal food company part of the Mars Group. It was founded in 1957 and is located in Leicestershire, England. The pedigree team is committed to creating nutritious, high-quality pet food that keeps your pet healthy and happy. 
Pedigree dog food and treats help to encourage, strengthen and boost the ability of a dog to be their best and most joyful throughout their lives, from puppies to seniors and adults.
Some formulas can be adjusted to meet specific needs, such as losing weight or high protein.
The brand has joined forces with WALTHAM Centre for Pet Nutrition to produce quality, nutritious, and high-end food you are confident about feeding your pet. 
Veterinarian nutritionists, as well as experts, designed their pet food. The majority of Pedigree products are healthy and balanced.
They contain vital nutritional requirements for your dog. They are also formulated with ingredients that aid in all five signs of good health.
5. Royal Canin – The Best Dog Food Provider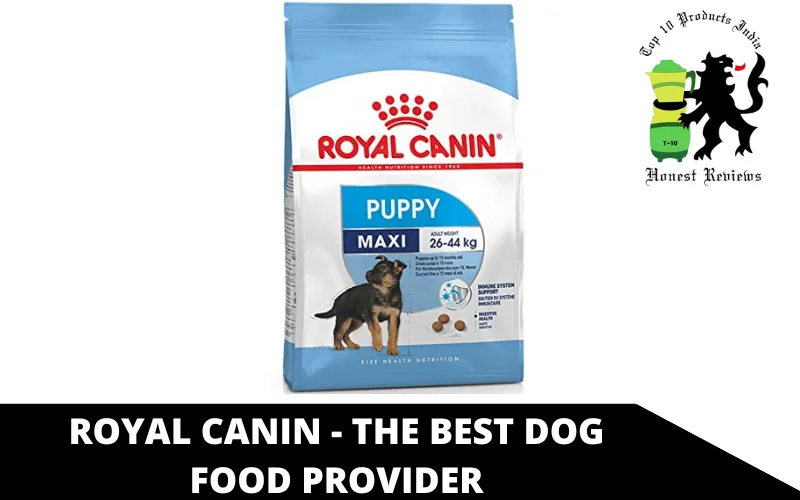 The Royal Canin was founded in France by James Cathary in 1967. He is a renowned veterinarian who pioneered the development of premium food for cats and dogs. Royal Canin is the gold standard for providing top-of-the-line, balanced nutrition for dogs.
Their decades of experience working with veterinarians and nutritionists have resulted in a collection of complete and palatable diets for both adult and puppy needs.
When feeding your pup Royal Canin food, you know that you are getting high-quality ingredients backed by extensive research and development.
Additionally, Royal Canin is committed to continually innovating, offering specialized nutritional formulations based on kibble size, breed size, lifestyle, environment, sensitivities and more.
With Royal Canin's commitment to quality and nutrition at its core, there's no doubt they should be your go-to provider for all of your dog's dietary needs.
6. Arden Grange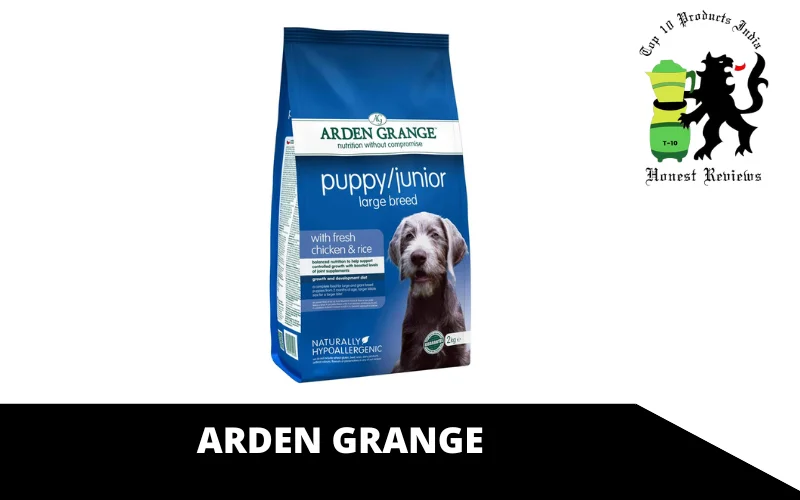 Arden Grange, a British family-owned business located near Brighton, has been producing high-quality pet food since. It was started in 1996 by Graham Stephens and Wendy Stephens.
Both are famous for their skills and knowledge of the world of dogs. Their slogan, "Nutrition without compromise", is the base of everything they do. It is available across over thirty countries thanks to its popularity and good reputation.
Every single item of Arden Grange pet food is naturally hypoallergenic. This means that food allergens do not contaminate them. They are also naturally preserved with no artificial colours or preservatives. 
They contain all the necessary ingredients to provide the highest level of health and energy. It can be digested with ease and is extremely delicious.
They're appropriate for dogs of any breed and stage. Every recipe is tested for taste by the brand's dogs through non-invasive tests to ensure that the dish is both delicious and tasty.
Supercoat is a pet food brand developed by Nestle Purina experts with an extensive experience of more than 120 years in the world of pet food.
The brand was created to supply dogs of any age with the nutrients they require to live longevity and a healthy, long-lasting life. It is made of the purest natural components. The main ingredient is meat. Each recipe is a source of fat, protein, fibre, and essential vitamins and minerals.
There aren't any artificial colours or flavours. These recipes are specially created to suit your dog's age range – from Supercoat puppy food to senior varieties.
They can also be tailored to big and small breeds. You can rest assured that your pet is getting all the necessary nutrients. 
It's also very tasty, so your dog can enjoy eating his food and get it in. The company also has a partnership with various non-profit organizations, including Urban Resource Institute, which runs pet-friendly shelters for domestic violence victims within New York City.
7. Penguin CBD Dog Treats
If you're looking for premium-grade, all-natural treats for your pup, consider Penguin CBD Dog Treats. These tasty morsels combine nutritious ingredients like freeze-dried beef liver, apple cider vinegar and organic honey with hemp-based CBD oil to create a specially formulated, delectable and powerful treatment.
The naturally beneficial components in these treats help promote a sense of calm and relaxation in your pup while supporting skin health and boosting the immune system.
And best of all, everyone loves the indulgence; even picky eaters don't pass up the chance for a Penguin CBD treat! With no fillers or additives, each treat is a healthier alternative to many common treats on the market today.
8. Canidae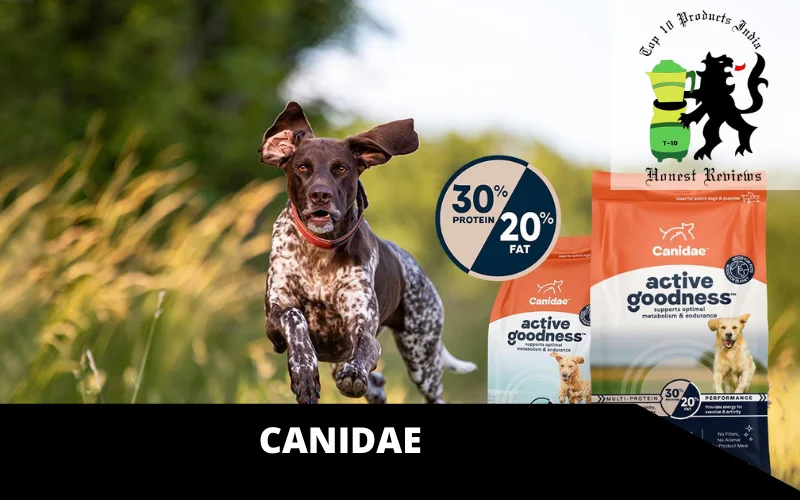 Canidae is widely regarded as one of the best dog food brands available! Their natural ingredients, balanced nutrition, and delicious flavour make them a top choice for pet owners.
The company has a long history of providing superior quality products that satisfy both the palates and nutritional needs of pups.
Additionally, Canidae offers an affordable price point and uses credible sources when developing their recipes, so you know your four-legged friends are getting all of the essential vitamins and minerals they need to stay healthy. Treat your pup today with Canidae's safe, tasty treats, and they will be sure to thank you!
9. Wellness Core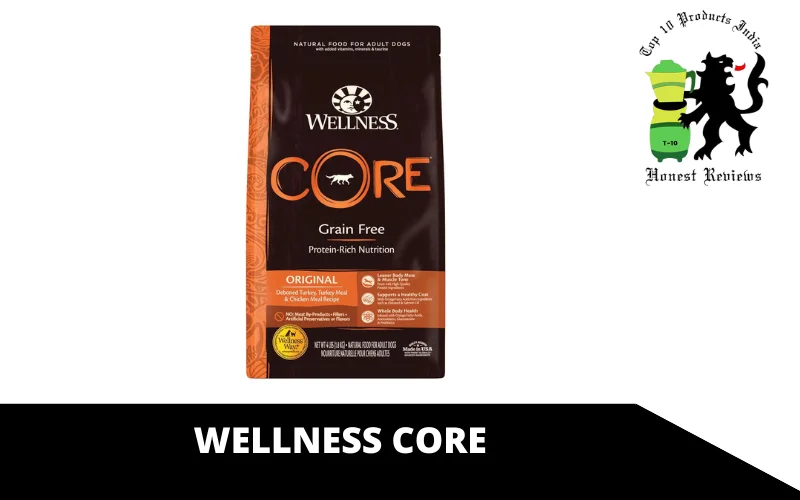 Wellness Core is arguably one of the best dog food brands on the market today. Their products are made using natural, grain-free, protein-rich ingredients, including fresh meat, whole fruits and vegetables.
This unique combination creates a nutrient-dense diet for your pup that will keep them healthy, strong and energetic. Wellness Core also ensures that all their foods are free from preservatives, by-products, fillers or any artificial flavours or colours.
Plus, there's something for every pup; whether they need help with their weight management or just maintaining overall health, Wellness Core has a solution tailored to their needs. All these benefits make Wellness Core an easy choice when shopping for top-quality dog food brands.
10. Nature's Logic
Nature's Logic is one of the best dog food brands available due in part to the fact that their food contains natural ingredients, none of which are synthetic or even semi-synthetic, like many other dog food brands.
Nature's Logic produces dry and wet foods in various flavours and textures, including raw and freeze-dried options. As an additional benefit, they avoid all common allergens, such as wheat and corn.
Nature's Logic foods are also made with no preservatives, artificial colours, or flavours. These are just some of the reasons why Nature's Logic is one of the most popular dog food brands on the market today.
11. Acana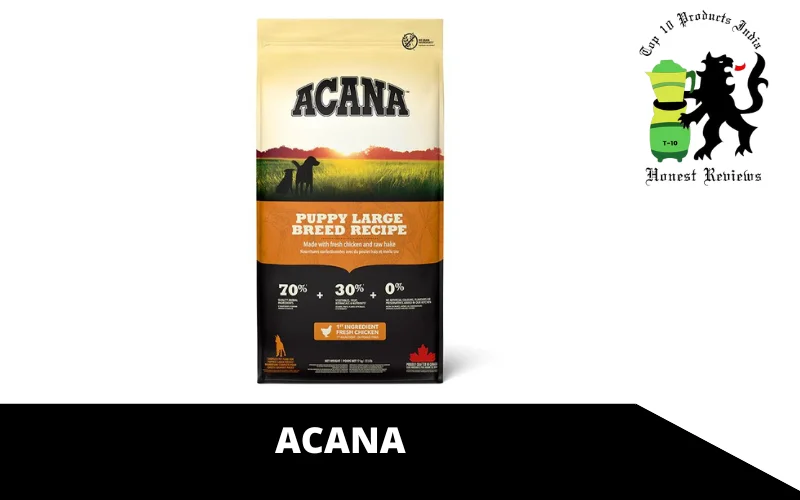 Acana is a Canadian-based pet food company with a wide variety of food products suited for every dog's dietary needs. Their formulas are high in animal proteins, and low in carbohydrates and grains, and they only source their ingredients from trusted local farmers and ranchers.
In addition to providing excellent nutrition, all of their recipes are fortified with vitamins and minerals essential to your pup's diet.
Their products come in different flavours, such as chicken, turkey, fish, lamb, duck and more. When choosing the best dog food for your pup, Acana is an excellent choice that covers your pup's nutritional needs.
12. Eagle Pack
Engage your dog and increase your dog's general health and well-being by feeding him Eagle Pack. The brand of dog food has been serving high-quality, energy-rich dog food for over 30 years.
The food is not made with additives and artificial preservatives. Instead, it's designed to ensure the best combination of carbohydrates, protein and fats, with omega fats and antioxidants.
When you feed Eagle Pack, your furry pet will enjoy a healthy digestive system, a shiny coat, and plenty of energy to create happy memories every day.
13. Go! Solutions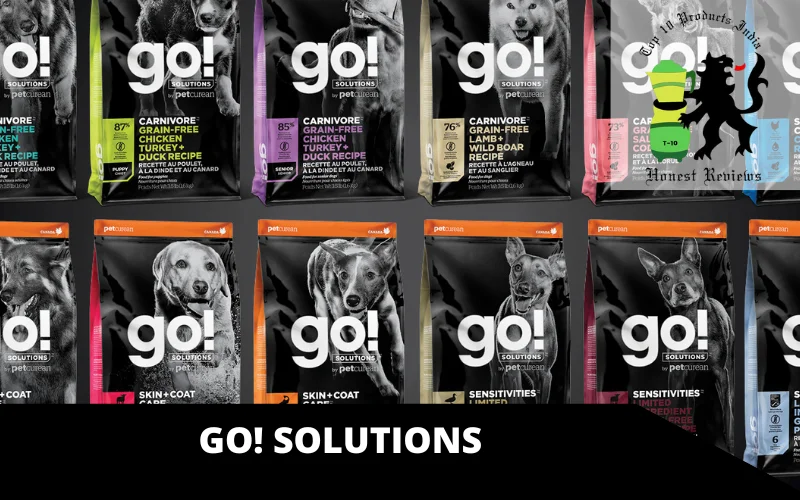 A solution is a great option. If you're looking for wholesome food to keep your pup's tail wagging, Go! This brand finds the perfect balance between nutrition and taste with its natural ingredients.
Boasting real meats, farm-grown fruits and veggies, vitamins, minerals and more, this dog food provides all the essentials your furry friend needs to stay healthy.
Plus, with no added preservatives or by-products, you can feel good about what your pup is eating. So for the best pick for your pup, Go! Solutions have got you covered!
14. Orijen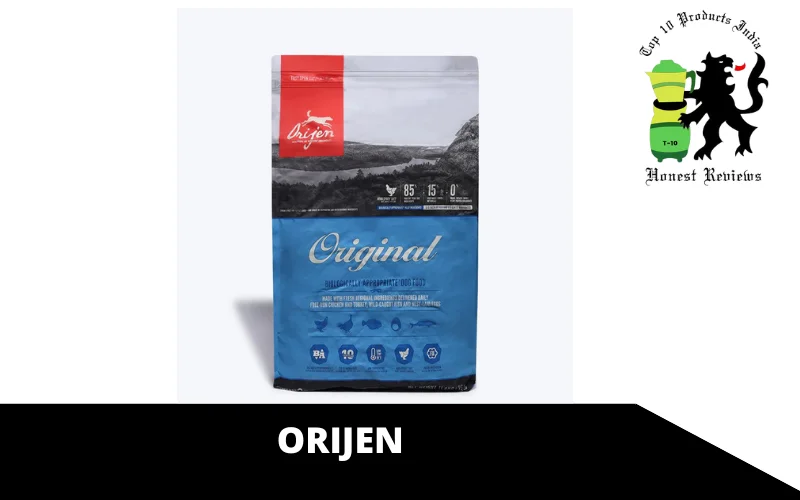 If you're looking for the absolute best dog food brand for your pup, Orijen should certainly be near the top of your list. With all the natural ingredients available in this premier brand, your canine companion can get an abundance of protein and healthy fats that provide vibrant energy throughout the day.
Moreover, their recipes are designed to closely replicate a dog's ancestral diet – full of species-appropriate animal proteins and healthy fruits and vegetables.
In other words, it provides a very balanced takeaway meal designed to keep them hearty and fit! Regarding quality nutrition for your furry friend, there's no doubt that Orijen is an excellent choice!
15. Farmina
Farmina is an Italian family-owned business that has been making pet food for over 50 years. They are an established brand.
Their goal is to offer the highest quality pet food, scientifically-based and made with natural ingredients. No matter how old or needs, this makes it simple to offer nutritious and delicious foods for pets.
It uses two unique methods and packaging to create its food. This increases the quality of their food and preserves the authenticity of the food.
The perfect mix of nature and science resulted in the creation of Farmina Vet Life Natural Diet, the first in a revolutionary line of Natural clinical nutrition veterinary diets.
It also led to the development of a scientifically researched nutrition system for carnivores that are natural and delicious, that is grain-free and low grain-based ancestral grain formulas. The dog food recipes of the brand have been created together with the University of Naples Federico II chair of Nutrition and Animal Nutrition.
16. Nulo
Nulo is quickly becoming the go-to brand for dog owners who want the best in their canine's diet.
Their range of premium pet food products offers dogs optimum nutrition through high-quality animal-based proteins and added probiotics, giving them all the energy they need to live an active lifestyle.
Additionally, Nulo products are fortified with vitamins and minerals to ensure that your pup receives a complete and balanced meal every time.
With taste-tempting flavours like Lamb & Lentils and Salmon & Sweet Potato, it's no surprise that Nulo has become one of the top dog food brands on the market today. So if you're looking for a healthier alternative to feed your pup, look no further than Nulo!
17. Whole Earth Farms
Whole Earth Farms is an outstanding dog food brand that offers a variety of healthfully formulated recipes designed to meet the needs of all doggy diets. Their ingredients are 100% natural and sourced from reputable USA farms and fisheries, so you can be sure your pup is getting only the best.
On top of that, their recipes are free from artificial preservatives, colourings, and flavorings, making them a healthy choice for a carnivorous companion. With Whole Earth Farms, you'll find nutritious formulas at competitive prices with plenty of options, including dry food, kibble and canned wet food.
In addition to providing super-premium ingredients and nutrition, their team employs knowledgeable staff who are always ready to assist pet owners in selecting the perfect product for their pup's unique dietary needs.
Whole Earth Farms is an excellent choice for any dog lover looking for reliable yet affordable nutrition for their beloved pet.
18. Instinct
Always looking to provide your pup with a quality source of nutrition? Look no further than Instinct, one of the top dog food brands in the market today. This company dedicates itself to providing natural ingredients that both nourish and satisfy.
Instinct claims to deliver real nutrition, which is why they only use fresh meat, poultry or fish as the first two ingredients. Many pet owners appreciate that Instinct is made without grain, corn, wheat, soy, by-product meals, artificial colours and preservatives; this ensures healthier digestion for your pup.
Instinct has also not forgotten about pure flavour for your pup; it provides a variety of recipes such as turkey & chicken meals with real fruits and vegetables, ensuring every mealtime remains an enjoyable experience!
19. Nutro Ultra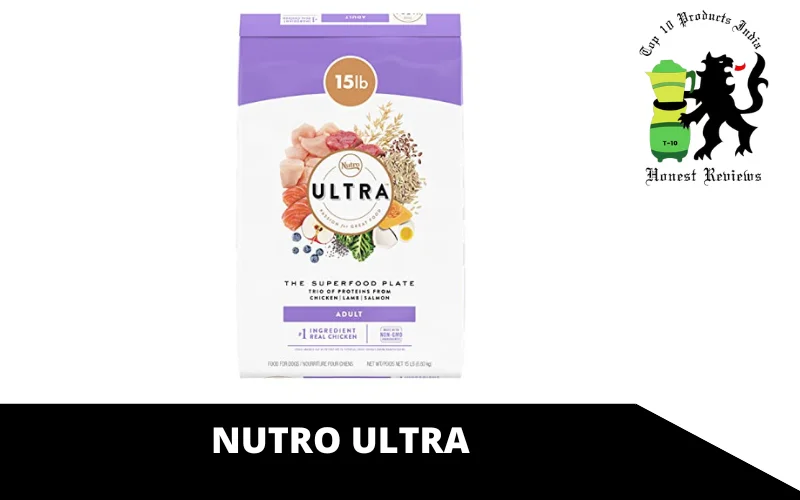 If you're looking for the best food to feed your beloved pooch, consider Nutro Ultra! This premium pet food is made with real chicken, salmon and lamb as its first ingredients.
With its high-quality animal proteins, natural oils and antioxidants from fruits and veggies, this food offers superior nutrition for your canine companion. In addition to providing a complete and balanced diet for dogs of all breeds and sizes, it also promises delicious flavours that pets love.
With their commitment to quality assurance throughout the entire production process, you can trust that Nutro Ultra will keep your beloved pup healthy and happy!
20. Diamond Naturals
If you are looking for a top-notch dog food brand that offers your pet the perfect nutrition, look no further than Diamond Naturals!
Formulated with flavour-packed natural ingredients, including real beef and healthy fruits & veggies such as blueberries, this balanced selection of dry dog food is created to offer top-notch nutrition, so your pet is fuelled for long hours of playtime fun!
With conscious and comprehensive protein sources such as chicken, fish and egg meals, Diamond Naturals dog food is rich in amino acids, essential fatty acids and other key nutrients that help support strong bones, digestion, skin and coat.
Furthermore, this delicious dog food brand has been fortified with added probiotics to aid in healthy digestion. You can rest assured knowing that you are feeding your pup the highest quality foods packed with fresh ingredients.
21. Wellness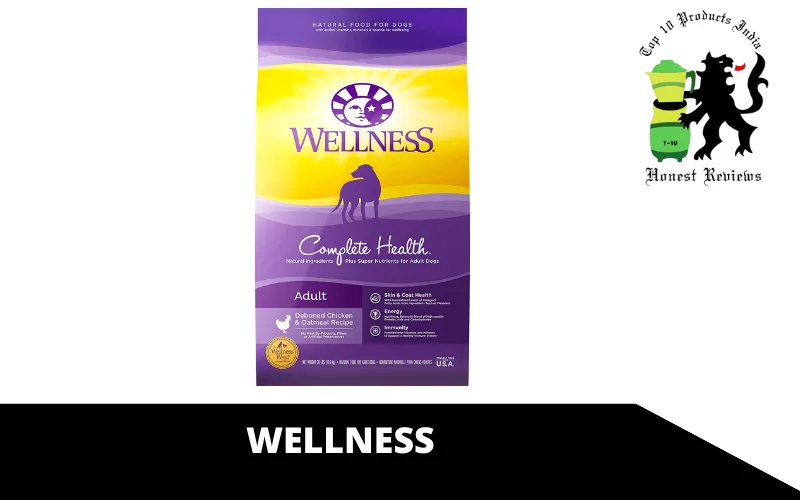 Wellness has a natural dog diet made from ingredients you trust and know. Give your dog a healthy diet and add more enjoyment to your mealtime by using these healthy recipes.
Wellness has four food options: grains and grain-free, proteins-focused digestion health, and high-protein raw meat.
You can feel proud of taking good care of your furry companion by feeding them Wellness dog food. It is packed with superior nutrition, probiotics and other healthy ingredients. The food safeguards and provides nourishment to your pet.
22. Solid Gold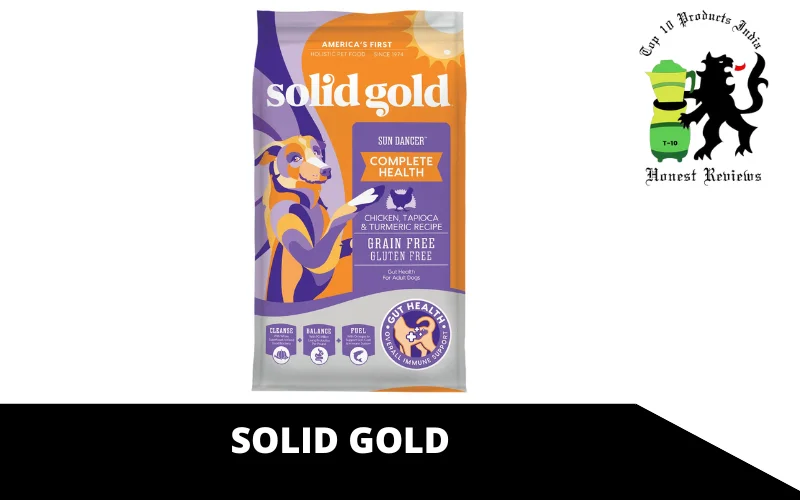 Solid Gold is one of the best dog food brands available on the market today. Their holistic recipes provide dogs with all the necessary nutrients for a healthy lifestyle.
High-quality proteins are combined with healthy fats, chelated minerals, and prebiotics to create recipes that promote a healthy skin, coat, and digestion for your pup.
Their line of grain-free and limited-ingredient foods is ideal for pets with allergies or sensitivities to common ingredients found in traditional kibbles.
As a bonus, Solid Gold includes superfoods like apples, blueberries, chia seeds and coconut oil in its recipes so that your four-legged family member can enjoy a meal every day that is both delicious and nutritious.
23. Merrick Classic Healthy Grains
Merrick Classic Healthy Grains offers an excellent range of dog food brands for your furry best friend. This premium quality food is specially formulated with a blend of wholesome grains and protein-rich meats, making it ideal for a healthy, well-balanced diet.
The yummy flavour combinations provide a tasty meal that any pup can enjoy! Plus, with the added vitamins and minerals, you can feel confident knowing that your pup is receiving all the nutrition they need.
Whether you are looking for moist burgers, wet pouches or kibble – Merrick Classic Healthy Grains has it all! It's no wonder why this brand is one of the top dog food choices among pet parents of every kind.
24. Open Farm
Open Farm is ethically sourced from farm to bowl with nutritious ingredients that aid your dog's health from the inside out. The brand has been praised in Forbes as well as Huffington Post.
What makes this brand unique is that they follow sustainable and ethical practices and guidelines from ingredient procurement to recipe development.
It offers dry and wet dog food and frozen, dried raw and lightly cooked food. If your dog is a fan of ancient grains and salmon or chicken and turkey, the brand is certain to provide food your pet will enjoy.
25. Blue Buffalo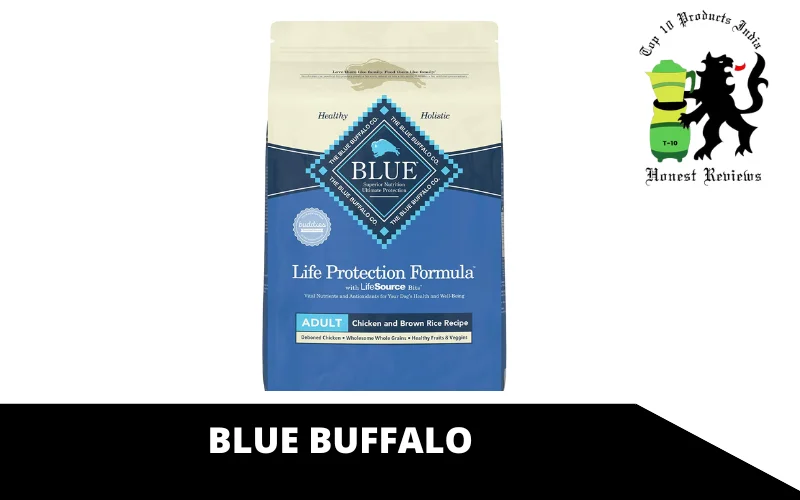 Blue Buffalo is well known as one of the best dog food brands around. Not only has it received scores of rave reviews from pet owners, but its nutrition is second to none.
Their products are made with high-quality proteins, while nutrient-rich diets also make sure to include plenty of fruits and vegetables – no low-quality ingredients here!
Of course, they also have several recipes that are tailored for specific breeds and even health conditions, so you know your pup is getting exactly what he or she needs for a long and happy life. In short, Blue Buffalo has earned its status as one of the top dog food brands out there!
26. Taste of the Wild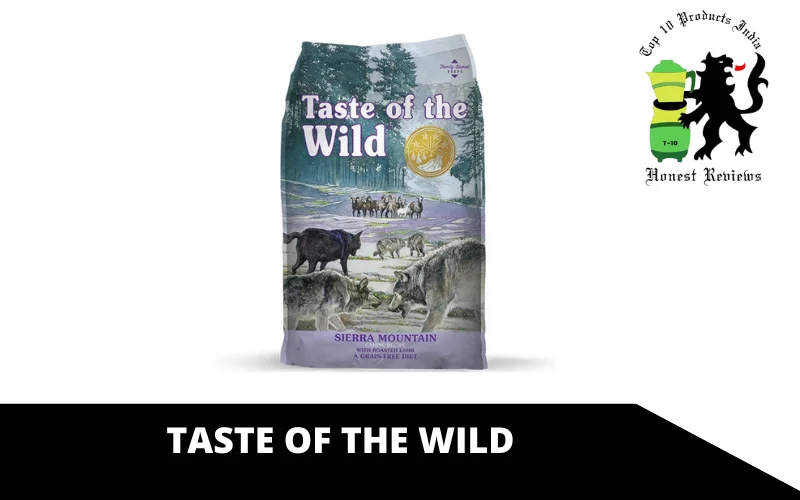 Taste of the Wild is food that's designed according to the dog's traditional diet.
This premium quality yet affordable product is created using proteins derived from a natural diet. With distinct proteins such as wild boar, bison and duck, venison, salmon and Angus beef, this is a food your dog will love.
Whether your dog requires food with fewer ingredients or you're seeking a modern diet, taste of the Wild offers the right recipe. With this diet, your dog will be healthy and lead the most fulfilling life.
How to Choose the Best Dog Food? 8 Expert Tips
Understanding a few factors and guidelines is important to ensure you purchase the best dog food brand that meets your dog's requirements.
With this guide to buying, we'll guide you through the main factors to consider when selecting a pet food to ensure that your dog has a long and, overall, healthy life.
1. Complete or additional
The first thing you need to consider before purchasing any brand of dog food is whether you need full-time or supplementary food.
Complementary foods highlight the necessity of integrating the feed with other food items to complete the pet's diet.

Complete food means that the food item is a complete food that contains all the ingredients needed to ensure a balanced and healthy diet.
2. Ingredients
Reading ingredient lists may seem tedious, but it's one of the most important steps to finding a quality dog food. Any reputable brand should list all of its ingredients clearly on its packaging, so that customers can make an informed decision about what they are feeding their pets.
Look out for high-quality proteins like chicken or fish and healthy carbohydrates such as brown rice or oats. Avoid foods with fillers like wheat or corn, and look for artificial preservatives that can harm dogs.
Also, make sure to look for the following ingredients in the ingredients:
Examine the content of meat and the type
Check the type of dog food recipe. Good recipes for dog food should have details on the amount of meat in them.
The meat content is usually mentioned in the menu alongside the name and kind of meat. Keep in mind that the proportion of meat isn't the same as the protein content percentage. The highest quality meat is the main ingredient in the best dog food.
The ingredients should include at minimum 30% dehydrated, high-quality meat and 50 to 85 per cent fresh meat. In addition, the manufacturer should identify the brand of meat that it is made from.
Be aware of hidden ingredients
Sugar and salt are harmful to dogs. We all know. Certain brands conceal sugar or salt chemicals to hide their ingredients from the general public.
Malt syrup, starch or any other ingredient with the suffix "ose" are all sugar. This includes fructose, glucose, and galactose. Alternative names for salt are sodium and any chemical with the suffix "ate," like sodium bicarbonate and sodium citrate.
Look for toxic ingredients
Pet food companies have to use specific preservatives to ensure that their products last longer. The distinction between good and bad food for dogs is that a reputable company will utilize preservers made from natural ingredients.
Dog food that is not as good contains synthetic chemicals and numerous adverse consequences. Natural preservatives include herbs like rosemary extract, green tea extract and vitamins such as vitamin E or tocopherols.
Examine the first five ingredients
The dog's food contains 65-70 per cent of the five first ingredients. The first five ingredients are enough to judge the recipe's quality or bad. The label should list the most abundant ingredient first, then the second most abundant ingredient and so on.
3. Additives
It is also possible to locate the presence of additives in dog food. They're usually classified into:
Technological additives comprise antioxidants, preservatives, and stabilizers.

Supplements for nutrition, such as vitamins, amino acids, and trace minerals, are essential to allow the proper growth of the body.

Flavours and dyes symbolize organoleptic ingredients.
It is crucial to ensure that the amounts for the various nutrients are listed in percentages and change depending on the animal's age.
4. Size of the dog
When it comes to choosing the best dog food, you should always take into account your pup's breed and size.
Different breeds have different nutritional needs, with some needing more protein than others, while larger dogs need more calories in their diet than smaller dogs do. Knowing what your dog needs nutritionally will help you narrow down your search for the perfect food.
5. Age of the dog
Consider Your Dog's Age When it comes to choosing the best dog food, it's important to consider your pup's age. Puppies have different nutritional needs than older dogs, so look for a puppy formula if your pup is still growing.
Different breeds also have unique nutritional needs; larger breeds need more calories and protein than smaller breeds to maintain their energy levels. Be sure to consult your vet when selecting the right type of food for your pup.
6. Gluten-free dog food for dogs
Gluten-free dog food is specially prepared for dogs that suffer from gluten sensitivities. It provides a nutritious diet for these canines without exposing them to uncomfortable digestive symptoms or poor nutrition associated with intolerances to gluten.
Good quality gluten-free dog food is made from alternative sources, including rice, buckwheat and oats, and meat and vegetables specifically designed to provide a balanced and complete diet.
Gluten-free dog food also offers a range of benefits, such as the relief of digestive issues, improved energy levels and a reduction in overall allergies and inflammation in the body.
By removing grains containing gluten from the diet, gluten-free dog food helps ensure that your pet has happy days ahead.
7. Light or dietetic dog food for dogs
Feeding your beloved pup light or dietetic food can be a great way for him to stay healthy and happy throughout his life. Not all pup parents are aware, but these foods are becoming increasingly popular due to their unique nutritional profile.
Often lighter in fat and calories than traditional dog foods, these dietetic recipes offer the same taste and quality as regular meals but provide added health benefits.
When choosing from a range of light or dietetic foods, it's important to ensure that the nutrient profile fits your furry friend's health needs – speaking with your veterinarian about the best choice for your pup can be immensely helpful along this journey.
8. Quantity
The final aspect to consider before purchasing pet food is the amount of the product included in the package. Different sizes are available, ranging between 3 and 20 kilograms according to the requirements. 
If you're purchasing a specific product for the first time, it's recommended not to go over the amount to avoid having tons of products that aren't pleasant for your pet. Additionally, large amounts are more difficult to keep for a long period.
9. Consult Your Vet
It's always a good idea to consult with your vet before making any major changes to your pup's diet—especially if you are considering switching from a traditional kibble diet to a raw or organic option.
Your vet can advise you on whether a particular type of dog food is suitable for your pup based on their age, weight, activity level and other factors such as allergies or sensitivities.
FAQs
When should we begin feeding our puppy?
Puppies typically begin to wean off of their mother's milk at around 4-6 weeks of age. At this time, they should begin to eat solid food.
Puppies should be fed a diet rich in protein and fat, as this will help them grow and develop properly. Puppies should be fed several small meals per day, as their stomachs cannot handle large amounts of food.
What is the best time to let our pets begin eating food for senior dogs?
When they reach the age of 7, our pets' metabolism and energy levels start to change, so their food needs do as well. At this time, we should switch them to a senior formula that is easier to digest and has fewer calories.
When do we begin eating adult dog food?
It is based on the dog's breed. Small and medium breeds are considered to be adults from the 9th-12th month. For larger breeds, it is suggested that dogs are fed adult food between the 12th to the 15th month.
If you have large breeds, you should start feeding adult dog food later, specifically between the 18th and the 24th of the month.
What should we find in the dog food we feed our puppies?
Puppies need a diet that is rich in protein and fat to help them grow and develop properly.

Puppies also need a diet that is low in carbohydrates to prevent them from becoming overweight or obese.

The best dog food for puppies should also contain various vitamins and minerals to support their overall health.

 Puppies should also have access to clean, fresh water at all times.
How fast do dogs consume dry food?
The average dog will consume about one and a half to two cups of dry food per day.
How do you keep dog food in a safe place?
There are a few things you can do to keep dog food in a safe place. First, make sure to store the food in a cool, dry place. Dog food can spoil if it gets too warm or damp, so it's important to keep it in an airtight container in a location that won't get too hot or humid.
You should also keep the food out of reach of pets and children, as they may be tempted to eat it if it's within their reach. Finally, check the expiration date on the food regularly and discard any that are past its expiration date.
Should you buy dog food or make it by yourself?
A growing number of owners are opting to cook their homemade dog meals regularly, whether for financial reasons or to ensure their pet's health.
There's no problem with that, provided you can balance the diet. This is the reason this method is not suitable for novices. However, it is for those who have experience.
Do you think pedigree is better than drools?
Pedigree foods are generally costlier than dog food; therefore, you should consider this before making a decision. Many think pedigree is more nutritious because it's designed for dogs.
However, some prefer drools since they are less processed and contain higher-quality ingredients that are natural. The best diet for your dog caters to each dog's individual requirements and provides them with the nutritional requirements they require to remain healthy and content.
What are the food items that canines do not take in?
There are several food items that canines do not take in, including but not limited to chocolate, coffee, tea, alcohol, onions, garlic, grapes, and raisins.
These food items can be harmful to dogs if consumed in large quantities, so keeping them out of reach is important. If your dog does consume any of these items, it is important to contact your veterinarian immediately.
What is hypoallergenic dog food?
Hypoallergenic dog food is made with ingredients that are less likely to cause allergies. The ingredients in hypoallergenic dog food are often hydrolyzed, which means that they have been broken down into smaller molecules that are less likely to cause an allergic reaction.
Hypoallergenic dog food is also typically made with novel proteins, such as duck or venison, which are less likely to cause allergies than more common proteins, such as chicken or beef.
Conclusion
It can be difficult for new pet owners to select the right dog food. Affiliation with a particular product or sponsorship may affect the vet's recommendations.
This is why we have presented our honest suggestions based on research, and it's your responsibility to pick the appropriate pet food for your dog.
We hope we've been able to assist you in finding the top pet food for your dog and that you're now aware of what you should be looking for in the food you purchase.
Remember that it's not about the brand but the quality of what it is made up of.