Remote work and education culture brought on by the pandemic has reshaped our lives in a million ways. It has also forced even the most non-tech-savvy of people to acknowledge the importance of technology. Without digital gadgets and devices, the continued isolation would have taken a toll on our minds.
Smart home appliances are quickly taking down many mundane tasks from the list of our responsibilities. By connecting hardware, appliances and digital devices to the Internet of Things, users can now control multiple household functions with a single command.
As the complexity and prices of smart home appliances decrease, more and more households from different socioeconomic backgrounds are beginning to adopt them.
Smart home appliances are ushering in a new lifestyle where our homes become less focused on labour-intensive tasks and more focused on leisure activities.
With voice recognition capabilities and extensive automation options, these appliances can free up time for us to pursue other interests or even bond with our loved ones. It is truly exciting to witness how technology is redefining people's lives around the globe.
NO. 1
Instant Cooker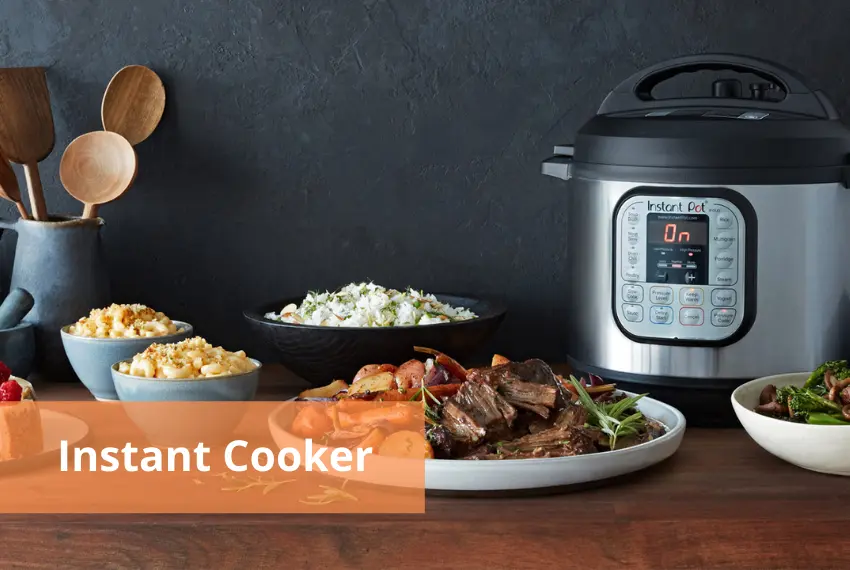 Despite having little cooking skills before the lockdown, many of us had to start cooking during it. Fortunately, an electric cooker can make the process much easier.
Currently, the market offers a variety of electric cookers, some even capable of cooking seven meals at once. These multi-use models come equipped with features like a timer and Wi-Fi, allowing you to monitor the cooking process closely.
They are also designed to be energy-efficient, reducing energy consumption by up to seventy per cent. Moreover, they are compact and can fit even in the smallest kitchens, making them an excellent choice for cooking.
If you are talking about which instant cooker is best in the market, read Geek Robocook Electric Pressure Cooker Expert Review, as it contains all the modern features of a smart home appliance.
NO. 2
Smart security systems and locks
Smart locks might be the perfect solution for you if you're always losing your keys and feeling frustrated. Contrary to what you might think, using smart locks is not complicated at all; you only need your smartphone to control it.
You can easily sync your smart lock with your phone's smart assistant, and some models even allow you to use voice commands. Other smart lock models have keycard access, which is compact enough to fit in your wallet.
Sharing access with other household members can be done with just a click. You can say goodbye to the stress and hassle of misplaced keys with a smart lock.
NO. 3
Video doorbells
These doorbells have a built-in camera so making up for the need for a separate security system. They are paired with your phone to send you video alerts in real-time whenever the doorbell rings. 
The bell also comes with a speaker and microphone, so you can communicate with people without opening your door. It is an excellent gadget, in our opinion, to maintain social distancing. The doorbell can also work in tandem with your smart lock system for enhanced security!
NO. 4
Smart Mattresses
Getting a good night's sleep is crucial for both physical and mental well-being. With a smart mattress, you can not only improve the quality of your sleep but also track it.
These mattresses come with various features such as analyzing breath and heart rate, calculating deep sleep hours, and REM cycle and all this information can be synced with your phone. There are plenty of options if you're looking for the best smart mattress.
NO. 5
Voice-controlled vacuums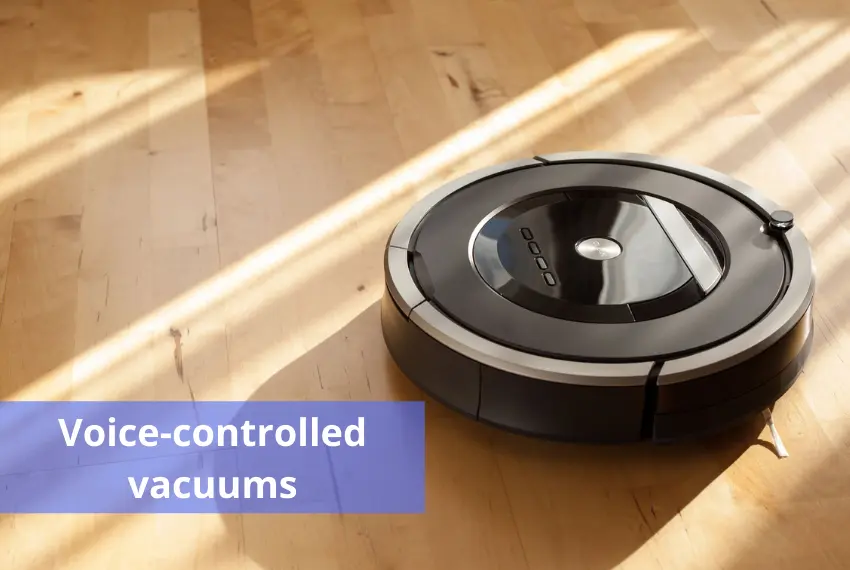 Daily household cleaning tasks like sweeping and mopping can be tiring, especially for big families who need to do it more frequently. But with the latest line of cleaning appliances, you can say goodbye to manual labour and hello to a clean home without lifting a finger.
These vacuums are compatible with Wi-Fi and can be controlled with your phone, making cleaning a hassle-free experience.
The compact disc-like body of these vacuums allows them to take up less space and easily glide under furniture to collect dust and debris. With this cutting-edge technology, keeping your home clean has never been easier or more convenient.
However, which vacuum is the most suitable for your smart home? Visit Smooth Vacuum, as they have numerous informative reviews on all the trending vacuum cleaner models from several brands, such as Roomba, Shark, etc.
NO. 6
Smart switches
Smart home appliances have revolutionized our lives, and one of the most popular and beneficial additions is the smart switch. Smart switches offer numerous benefits, making them an ideal choice for any modern home. Smart switches allow you to control your appliances with a simple app or voice command.
For example, if you're at a dinner party and want to dim the lights without getting up from your seat, you can easily do so with a few taps on your phone. You can also set automated schedules for when certain lights should turn on or off to conserve energy and save money on utility bills.
Smart switches also provide a sense of security as they can detect motion and sound, alerting you to unwanted activity in your home. In addition, they are much more convenient than traditional switches as they don't require hard-wiring and can be installed quickly and easily.
Also, you can cherish Must-Have Appliances for Easy Kitchen Chores to turn your normal kitchen into a smart one.
NO. 7
Automated faucets
Voice-activated faucets are the latest addition to the list of automated and digitally controlled household appliances. With this innovative technology, turning on and off the tap, filling pots, and controlling the water temperature have never been easier.
The faucets are equipped with voice-control features that simplify tasks around the house and are hassle-free. The convenience of these taps can be seen in the kitchen, where you can fill a pot with the perfect amount of water without lifting a finger. It saves time and reduces the risk of spills and accidents.
You can expect a clean and efficient household with voice-activated faucets, especially in the kitchen, where the least number of mishaps can be expected.
These faucets use smart technology and can be easily synced with your phone or smart assistant, which adds to their ease of use. This technology ensures you can operate the faucet without touching it, providing a hygienic and germ-free environment.
NO. 8
TV walls
The idea of a customizable TV that can adjust to your preferred size might sound like science fiction, but it is now a reality.
Samsung's new "The Wall" MicroLED TV offers this futuristic feature, allowing users to set the screen to their desired dimensions. Though it's still pricey at the moment, it's a sign of the kind of cutting-edge technology being developed in entertainment.
This kind of technology customisation can help make our lives more convenient and give us new ways to enjoy media. As we move into the future, we're likely to see more innovations like this that redefine what we think is possible. With The Wall, Samsung has made a big leap forward in TV technology, and it's only a matter of time before other companies follow suit.
The Conclusion
Smart home appliances are revolutionizing the way we live and interact with technology. By allowing us to automate and customize how we use appliances, they make day-to-day life simpler, more efficient, and less stressful.
Are you looking for some virtual academic assistance to improve your grades? The assignment helps the UK provide the perfect solution.
From complete smart home systems to single-product solutions for entertainment or energy saving, these products are redefining what it means to live with modern conveniences and preparing us for an even brighter future.
Through easy integration of the latest technologies into our households, combined with continuing advances in functionality and design, smart home appliances will no doubt define tomorrow's lifestyle.