For everyone who loves to cook food, this food processor is really a perfect choice. From grinding to mixing, it covered everything. This Food processor by Glen can be an ideal product for housewives, as it can carry out 21 pre-cooking tasks that provide so much convenience in their work. Food professor is a one-time investment and, when we spend on these sorts of items, we make sure to get all the information about it and get the best deal.
Glen is a well-known brand when it comes to electronic appliances, but after reviewing and testing its food processor, our experts are very disappointed with the results. Not just our experts but the customers also find it worthless.
With only 2.1 ratings on Amazon, this food processor received so much hatred from its users, from its rusted jar to its blades. This product has so many problems. We are not recommending this food processor by Glen. But, if you want to go ahead and find better alternatives, then this review covers everything.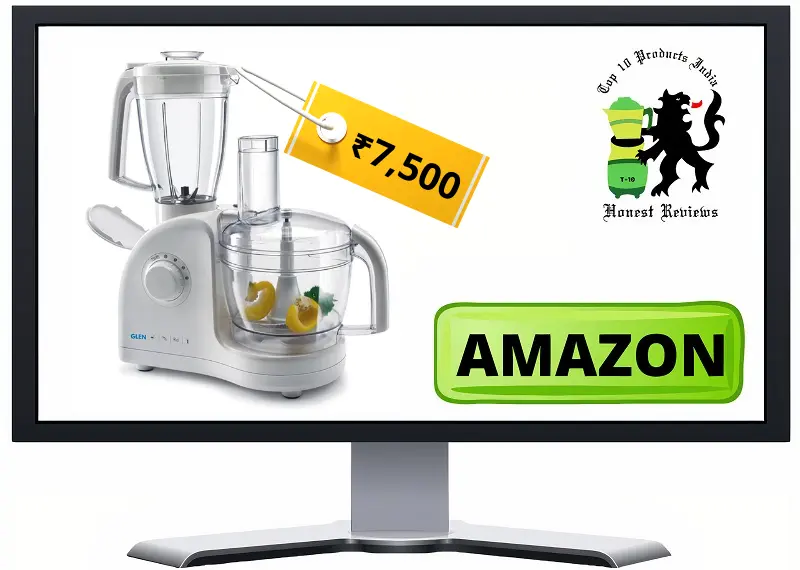 What makes it less favourable among its users
Firstly, after using this food processor for some time, it started to show problems.

Moreover, this food processor is quite noisy comparatively with others in the market, which also makes it less favourable.

The quality of the processor is very inferior. From its jars to its machine, everything is of low quality.

Also, this product has received so much hatred from its users with 2.1 ratings on Amazon.

The grinder chopped poorly cut vegetables, plus it isn't accurate for making fine chutney as it does not make the paste fine and leave it clumsy.

Cleaning is also an issue with this product. It takes a hell of a lot of time that also becomes a hindrance.

The capacity of atta kneading is very less. It only prepares dough for 1-2 people, which has no sense in nuclear families.
Features
This Food processor has so many features. Here is a glance at some of them:
This food processor consists of three liquidizers, a mixer, and a grinder with chutney jars.
It also provides a storage overload protector accessories stand that will protect all the accessories.
It can be very useful as it can perform functions like chopping, whisking, and shredding.
This food processor by Glen contains a spillproof bowl so your food will not spill.
The 700-watt motor it possesses is mighty and can easily grind anything very smoothly.
It consists of a stainless steel jar that assures the long durability of the product.
This processor also has an atta kneading blade, so whenever you want, just by one click, your dough is ready.
It comes with all the necessary accessories that are needed.
Accessories include Glen Food Processor.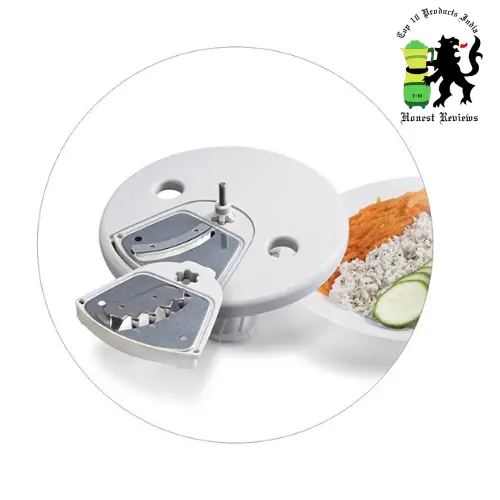 Glen's food processor includes all the necessary accessories that are needed.
Food processor

Food pusher

Bowl lid

Spindle

Slicing disc thick and thin

Chipping

shredding disc

Bowl

Plastic blade

Stainless steel blade

Whisker disc

Liquidiser jar

Grinder jar

Chutney jar

Centrifugal juicer

Citrus juicer

Juicer pusher

Juicer lid

Filter mesh

Juicier body

Cone

Citrus filter body

Accessories stand,

Instruction manual

Warranty card
Product Warranty
Glen is a very well recognizable brand, and it assures the appliances to be so durable and long-lasting. However, for this Food processor, the warranty is only one year. In case any problem occurs, one can replace the product. That is less than any other competitors in the market.
What do customers say about this product?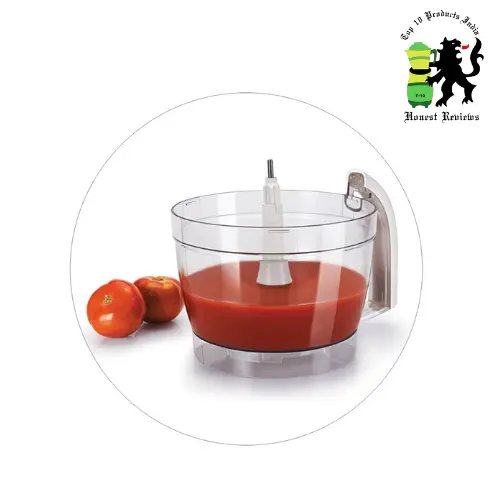 Glen is the most recommended brand when it comes to electronic appliances, but this food processor received so much hatred from its users. With 2.1 ratings on Amazon and many well-reputed brands. This food processor gets tons of negative reviews; this product is below expectations. Here is a glance at some customer reviews:
We discussed it with a reviewer from New Delhi on the phone. He states that the jars were extremely tight. He added that it was so tight that two people couldn't open it, and the guy who came to install it told us it would get loose after a few uses. Needless to say, that did not happen, and he has made several complaints about it. He asked them to replace the jars, and they kept fixing that one, but it never worked.
After a few months, it started working, but every time he used it, some small inside parts kept breaking. Very bad quantity of plastic, juicer bottom cracks near blade fixed, slicer blade melted and affixed to the jar. Now both jars are not usable; Glen service centre is not replacing the jars and closes our complaint without even contacting us. Don't waste your money, he said. Overall he found this product is not worth the money and is useless. You can check more such reviews on Amazon for a better understanding of the product.
Frequently Asked Questions
Is GL4052 the highest version/model? Is there any new model arrival expectation or in 1000w and more functions etc
It isn't the highest version/model. The highest version is SA 4052 Food Processor 700 W . No, any new model arrival expectation or in 1000w and more functions, etc.
In the youtube demo video at the end, they show an accessory storing bowl that fits into the polycarbonate bowl for safe storage of all blades, stem, etc. is this part of this unit?
Yes, that is part of this unit.
Any colours available?
Earlier, there was only one colour available, i.e. Black. At present, there are two. You can contact the customer care of Insalsa. It is good & working perfectly & fulfilling the desired purpose.
Can we shred carrots for halwa?
Yes, we can shred carrots, but we can't be sure for halwa what type of fine medium or large shredding is required. Otherwise, all the attachments are good slicing, shredding, french fries, chopper blade, Kneader, a whisking disc; anyways, we aren't promoting Glen Brand, but this one is priced economically; capacity 1.4 Litres is medium size Performance up till now is good.
Let's conclude Glen Food Processor.
By the way, Glen's food processor acquires so many advanced features that attract consumers to buy it, but the reality is different. Our experts tested the product, and they found so many issues in this. Even users have come up with so many issues after using this for some time. In addition, this food processor is very noisy.
This product doesn't satisfy the brand name as it is the most trusted brand when it comes to electronic appliances. Such a well-reputed brand using low-quality products is not acceptable at all. Overall after testing Glen food processor, we won't recommend it to anyone. Choose something from the best alternatives that we've offered.