A wallet is a man's key accessory that serves as a functional and convenient unit to carry one's documents, cards, money, personal belongings, etc.
We've gathered the collection of India's finest, prominent, fashionable showpieces ranging from affordable bifold wallets to elegant minimalistic ones. Looking for which kind of wallet to buy to impress a community? Or simply looking for durable ones? We've got you covered!
Let's start with the No.1 choice of all time.
1. Mast and Harbour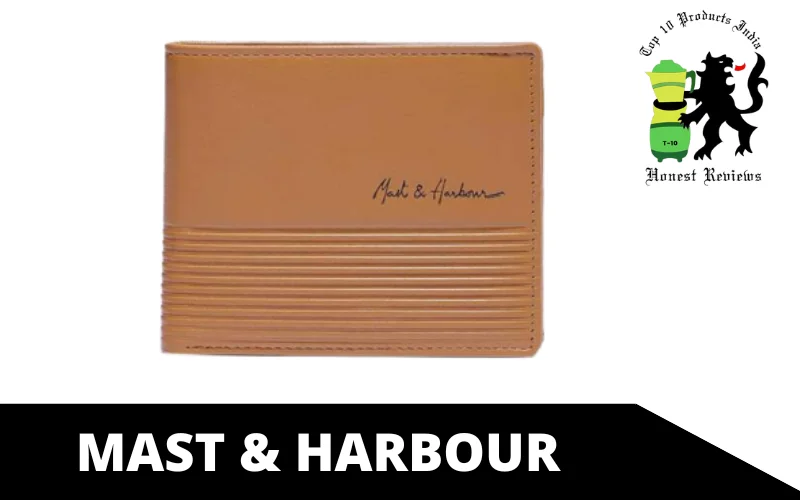 Mast and Harbour have been in high demand since its launch in 2014. The company offers a variety of contemporary designs with dynamic shades and remarkable quality. It is popular among its customers for its convenient uses andalso adds a touch of elegance to one's demeanour.
The Mast and Harbour wallet line is spread all across the Indian e-commerce platforms as well, making it a much easier experience for the customers to buy them. 
Whether it's about stylish designs or traditional patterns, Mast and Harbour never fails to please the desire of their buyers. Its steady ongoing success continues to rule the outlet with its latest collection. 
2. Titan 
Titan Wallet is a top-notch choice for people looking for highly durable and efficient wallets. It provides numerous benefits. It is made up of premium materials.
High-quality leather exterior and canvas interior ensure its durability. The sleek design holds onto cards firmly without taking unnecessary space, making it slide into your pocket or bag effortlessly.
Its sophisticated design has brilliant features and an easy-to-handle slim profile. It's a perfect fit for anyone looking for a non-hassle wallet in their busy work life, which requires them to travel outdoors a lot.
Are you scared of the pickpockets? Oh, no need to. These wallets offer RFID-blocking technology, which is plotted to safeguard credit cards from unwanted scanning or copying.
3. Levis
Levis offers a ton of functional wallets, from casual tri-folds to seamless bifolds. Levi's has always been the go-to brand for premium or exquisite styles.
Not only does it lead in its clothing line, but it's also earning a fair name in the wallet industry. Its practical designs and small size make it easier to carry in your front pocket.
Levis presents an excellent range of wallets, combining minimalistic design and modern solutions. Their eye-catching shades make it difficult to resist their diverse collection.
Its inconspicuous appearance secures it in crowded places where pickpocketing might be a concern. Levi's will catch your attention regardless of your style preference with its trendy, date-modern designs.
4. Woodland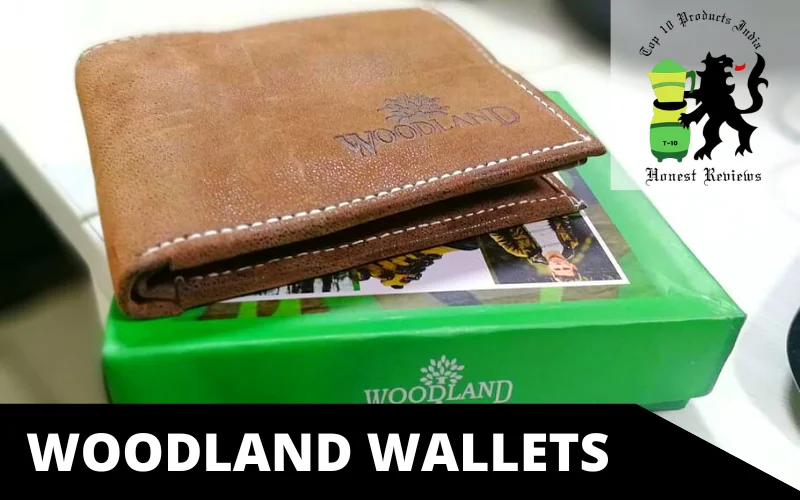 Woodland is a leading brand which specializes in innovative leather goods. It offers various designs with various in-built functions, proposing various options for both men and women.
These are durable and protect all your cards, including identification, key cards, credit cards, and other important cards. You don't want your credit card to be lost if you don't have the right protection. It is easy to carry and would be a great choice for yourself or a gift for your loved ones.
The company uses the finest leather to make the products. Their customer satisfaction record still stands at the very top. The wallets are compartmentalised, making it easier to handle cards and money in different sections.
5. Puma
Puma is known for its trendy designs and commitment to high-quality materials. Let's start with the Puma Pro Wallet, which provides space for up to 12 cards, making it an absolute choice for those who tend to carry lots of cards.
At an affordable price, This brand offers a range of functions, such as RFID technology, to obstruct possible thieves' access to your credit card information. You can choose from a vibrant selection of shades and styles to create a functional accessory you can use daily.
Puma wallets are a great choice for those who want a fashionable and functional wallet that's built to last. They offer a collection of supreme quality designs that elevate your look exceptionally regardless of your lifestyle
6. Wildhorn
Wildhorn is a luxurious brand known for its iconic designs and exclusive wallet ranges for both genders prominently. For those working in the more rushing side of business industries, these wallets offer more space that can fit an extra amount of necessities. 
Wildhorn offers fashion-forward, high-quality wallets with handcrafted details and quirky finishes.
The Wildhorn classic wallet is the brand's signature product, which offers up o 6 credit card slots and an assigned compartment to keep cash. Wild horn wallets are a great choice to add a touch of luxury and style to your everyday life.
7. USU.S. Polo Assn
The U.S. Polo Assn has been in the wallet-making line for quite a while and is earning a huge amount of profit with their high-quality materials, style and artisanship. They offer a diverse collection, enabling customers to choose from a wide range of arrays.
No matter if you need a pocket-friendly wallet to easily store your important documents or a wallet with room to spare for your cards and cash. U.S. Polo Assn has a variety of designs to suit your needs. 
Their collection features various options to complement your unique lifestyle and personality. Show your shopping spirit and discover the ideal wallet for you!
8. Hidesign
Hidesign is a popular wallet brand in India known for its timeless and classic design. The brand focuses on its long-lasting quality and luxurious materials, which are offered at an affordable price.
The brand uses premium vegetable-tanned leather and solid metal hardware for its designs. The products are a perfect blend of durability, style and accessibility.
They strive to produce elegant products at affordable prices. The company focuses on creating wallets for the current modern generation. It is made with fine quality leather that assures its long-lasting quality. The wallets give an iconic and elegant appearance to the customer.
9. Tommy Hilfiger
Tommy Hilfiger is a renowned brand ruling the market with its clothing and accessories. As an outcome of their expertise in style and fashion, Tommy Hilfiger produces functional as well as practical wallets.
The brand offers many styles and sizes of wallets, each with different features that make it easy to carry and keep your essentials organised.
The wallet features RFID-blocking technology, which helps prevent criminals from stealing your personal information. This allows you to carry your credit, debit, and ID cards safely and securely. Moreover, the wallet's organised layout helps you stay tidy and ensures that your cards, cash, and personal items are easy to find and access.
10. Urban Forest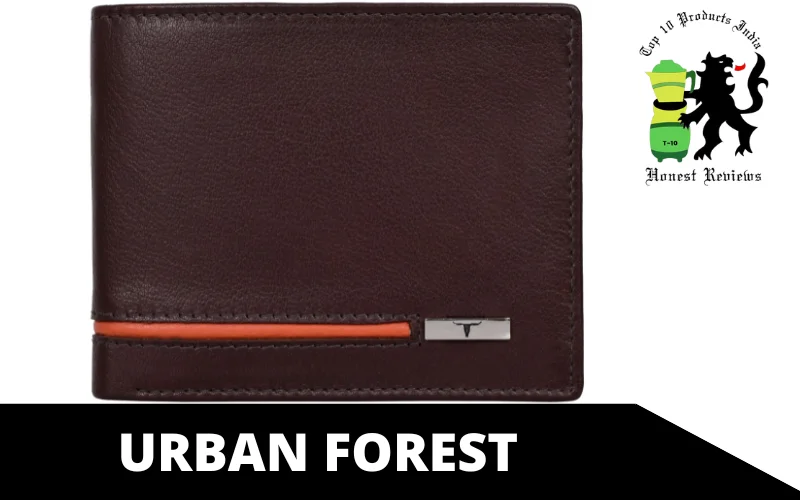 Urban Forest comes under one of India's best wallet brands. It offers an assorted range of classic as well as long-lasting designs.
Urban Forest wallets are not only eye-catching but also functional and practical. Making it an ideal choice for people who want to elevate their look.
They make sure that their products are made with the finest material. Whether you need something durable for everyday use or a luxurious option for special occasions, Urban Forest has got you covered! 
Urban Forest's wallets are both stylish and long-lasting, making them perfect for anyone looking to upgrade their wallet game. 
Its high demand in India makes it an ideal choice for people who tend to buy review-based products.
11. Hornbull
Hornbull wallets are a popular choice for thrifty Indians who want a budget-friendly and high-quality wallet. 
Hornbull offers RFID-protection wallets made with genuine vegetable-tanned leather, which is both money-friendly and enduring, perfect for those seeking a minimalist look.
Hornbull's sleek and lustrous designs present a range of carrying options that suit any occasion or attire. An ideal choice for fashionistas looking for a top-quality, multifunctional wallet at an affordable price.
Hornbull makes use of eco-friendly product methods by collaborating with local craftsmen and farms to offer a sustainable line of wallets to minimise their production effect on the environment.
Hornbull wallets are handcrafted, eco-friendly and durable, which makes them a flawless option for travellers who want to protect their belongings and environment.