White rum is a type of clear, light-bodied rum made using different types of production methods.
It has been popular for centuries due to its refreshing taste and light flavour, especially in tropical climates. Numerous white rum brands available on the market from around the world vary greatly in terms of price and quality.
Some white rums are barrel-aged in ex-bourbon or sherry casks before being filtered and bottled, giving them their distinct taste and smoothness. Others are produced on an industrial scale and have added flavours or spices for additional complexity.
Some even contain grains for additional structure and flavour.
With so many different white rums to choose from, it can be difficult to determine which is best suited for your taste preferences, but with a little trial and error, you can find the perfect choice!
1. Denizen Aged White
Denizen Aged White is a white rum that has been aged for up to 10 years in ex-Bourbon barrels and boasts an incredibly smooth finish. It starts with aromas of oak and vanilla, transitioning into caramel, banana, and honey flavours on the palate with warming notes of brown sugar.
This highly versatile spirit appeals to seasoned connoisseurs and those just venturing into the world of fine spirits. For those looking for a unique cocktail experience, Denizen Aged White makes an outstanding base for various mixed drinks such as Mojitos, Daiquiris, and Piña Coladas.
2. Don Q Cristal
Don Q Cristal definitely deserves mention when discussing popular white rum brands. This sought-after Dominican Republic rum is produced from the finest sugar cane and aged in custom oak barrels to create an unmistakable smooth taste.
It is then blended with spring water, and charcoal is filtered multiple times to give it its distinctive crisp flavour that offers pure enjoyment and superior mixability in various cocktails. Whether you savour it neat or on the rocks, Don Q Cristal is sure to provide an unforgettable experience to the sophisticated drinker.
3. Bacardi
If you're looking for a white rum brand in India, look no further than Bacardi. The founder of Bacardi, Don Facundo Bacardí Massó, crafted the original recipe and production process right at his home in Santiago de Cuba back in 1862.
Today, Bacardi has become synonymous with celebration due to its product portfolio, including cocktails and premium spirits and continues to be the largest family-owned spirits company in the world.
Bacardi still uses Don Facundo's same age-old chambering process to create its distinct taste while using superior ingredients like molasses from the sugar cane of South America and the Caribbean.
The unique flavour profile in every Bacardi bottle makes it an ideal choice for your next cocktail, or just enjoy it neat!
4. Owney's White Rum
India has long been known for its lush culture and a vast selection of delicious drinks. Among these beverages is the popular tipple of white rum. While there are many well-known brands and local favourites, Owney's White Rum stands out as a deliciously smooth spirit that can be enjoyed neat or mixed in cocktails.
This high-quality rum produces a lovely flavour with notes of coconut and banana and packs a hefty punch. The high amount of alcohol ensures that once you have enjoyed the taste, it lingers nicely throughout the night.
With its blend of fresh spices and sugar cane, Owney's White Rum is an exquisite choice for occasional drinkers and professional mixologists.
5. Mount Gay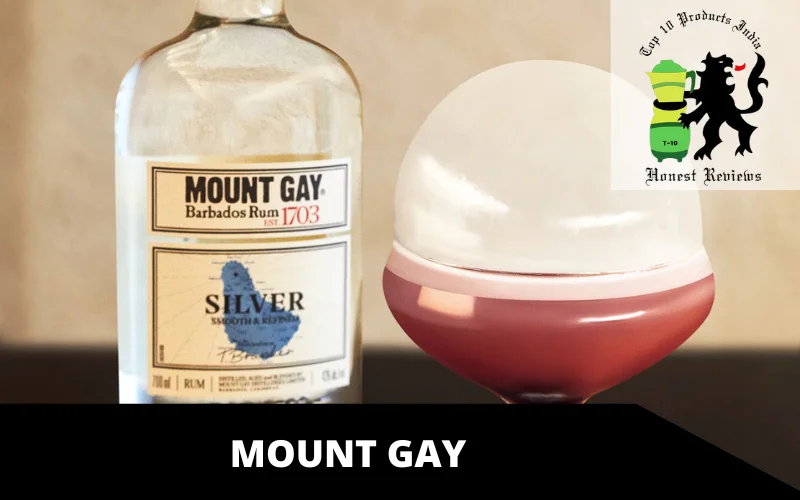 Mount Gay rum is known across the world–it's even featured in "The Pirate's Code of Conduct" depicted in the movie Pirates of The Caribbean! While originally made in Barbados, Mount Gay is also manufactured and distributed in India.
Known for its smooth texture and inspiring flavour, this Indian version balances its original recipe with locally-sourced ingredients to make it unique for its Indian customers.
With its signature blend of apricot, pineapple, banana, and toasty oak flavours contained in a tidy 1-litre bottle, Mount Gay rum sell at an affordable price of Rs. 1800 per litre. This might be the way to go for those looking for a tasty experience as well as a bang for their buck.
6. Diplomático Planas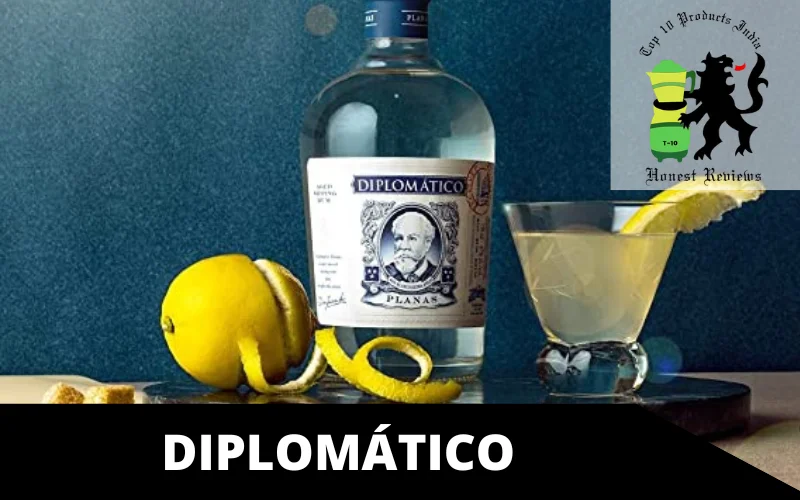 Diplomático Planas is a Venezuelan-based white rum brand that recently made its foray into the Indian liquor market.
Its launch has been received well by Indians who love their cocktails and always want to indulge in superior-tasting white rums. The brand takes care to use only selected molasses which give this amazing white rum a unique taste, and it is aged for over 12 years in oak barrels, giving it an exquisite flavour and colour.
Its aromatic and slightly sweet spicy finish make it a perfectly crafted choice for your drinks or luxury Cuban cigars. For all those out there who are looking for an exotic and flavorful experience, Diplomático Planas fits the bill perfectly!
It is bottled at 40% ABV and available in 750ml and 1L sizes.
7. Rhum J.M Agricole Blanc
One of India's most popular white rum brands is Rhum J.M Agricole Blanc. This prestigious brand has been around since 1845 and comes with a unique flavour that makes it a favourite among spirit aficionados.
Served neat or as a part of a variety of cocktails, this exquisite rum offers notes of molasses and green bananas that linger on the palate for quite some time. As such, it's been used to make a range of classic drinks like Mojitos, Daiquiris, Cuba Libres and Pina Coladas for centuries worldwide.
Although it's not cheap, Rhum J.M Agricole Blanc is undoubtedly worth every penny, making it the perfect choice for special occasions and shared moments.
8. Banks 5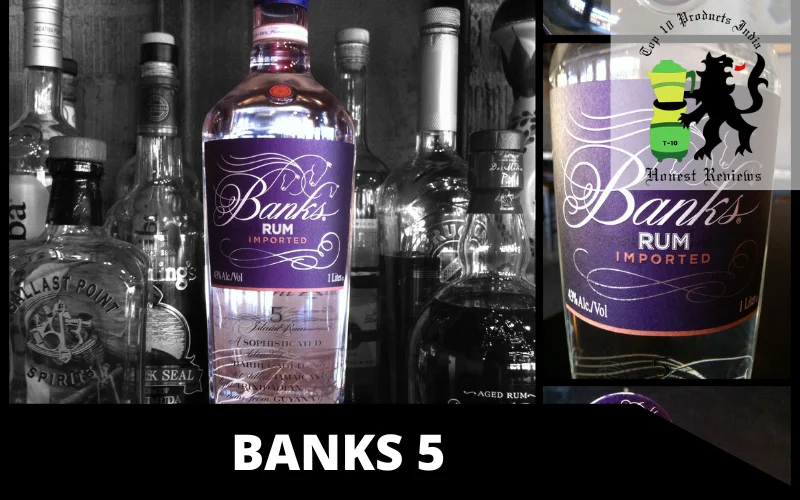 Banks 5 is a premium white rum created in Barbados by Joseph Banks in 1790. Developed by its namesake, this spirit was loved by Sir Joseph Banks, the English explorer and patron of botany.
Today India has embraced this fine white rum, picking up the mantle of producing some of its smoothest and most refined varieties — all from Banks 5.
This noble brand has an intense flavour with a mix of caramel, vanilla, and honey notes for a complex finish. If you appreciate fine sipping liquors, you must try out Banks 5's white rum offering – an exciting journey for your taste buds!
9. Wray & Nephew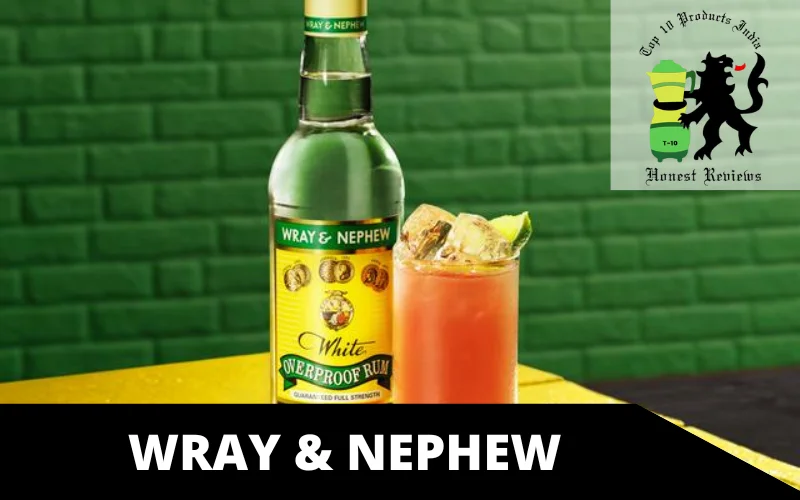 Wray & Nephew is an undeniable staple amongst white rum brands in India. India's traditionally hot climate requires a lighter, more refreshing drink. That is why Wray & Nephew has always had a special place in the hearts of Indians.
This iconic white rum brand, originating from Jamaica, has long been beloved for its mild flavour and smooth finish. It is renowned for its crisp taste with underlying notes of citrus and soft fruits.
For over two centuries, it has been popular amongst the alternative youth who appreciate its mild taste and vibrant aroma, making it ideal to consume alone or pair with other drinks and mixers to create a unique twist on classic cocktails.
10. Flor de Caña
Considered one of India's finest white rum brands, Flor de Caña is a smooth and high-quality aged rum made with 100% natural ingredients. The unique taste of Flor de Caña is achieved by ageing their rum for four to twenty-four years in estate-owned American white oak barrels.
This ageing process gives Flor de Caña rums its many favourable characteristics, such as its light gold colour, sweet taste, and a hint of honey and butterscotch flavours. This brand is known for its quality and has won various awards since 1988, including being recognized at the International Rum Conference in Barcelona.
From mixed drinks to gathering around with friends on a summer night, India's own Flor de Caña white rum can make any moment enjoyable.
11. Havana Club Añejo Blanco
If you're looking for a white rum brand that packs a punch, Havana Club Añejo Blanco is a perfect choice. Distilled with over 130 years of Cuban family tradition, this flavorful spirit is made from sugarcane and premium quality water from their own well.
This unique variety of white rum brings an exotic flavour to the traditional cocktail, something even casual drinkers will appreciate. The master distillers at Havana Club use intricate steps such as double distillation and filtration to ensure that Añejo Blanco is always at its peak quality.
This premium spirit has bright golden hues and notes of grass, citrus and herbs that make it stand out among other white rums in India. Whether you opt to enjoy it neat or mix it into your favourite concoction, Havana Club's Añejo Blanco will elevate any drinking experience.
12. Plantation 3 Stars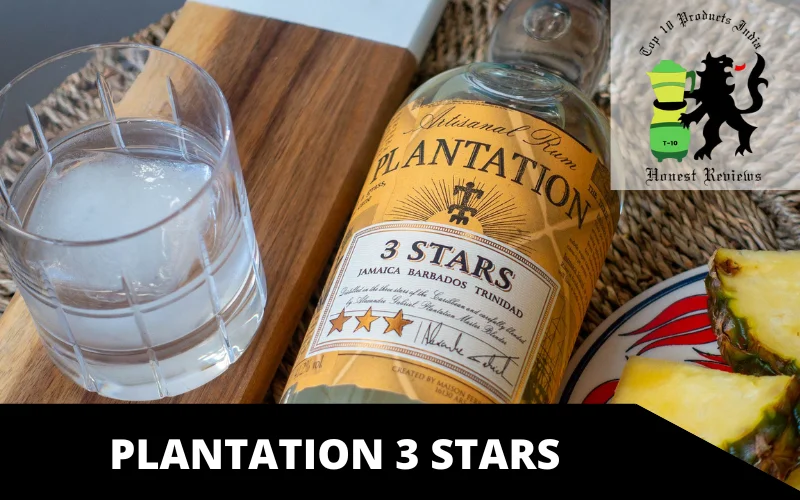 Plantation 3 Stars is a renowned white rum brand in India. Distilled in the Caribbean and aged for one year in oak barrels, this rich and subtly spiced rum is full of flavour.
With notes of exotic fruit and vanilla, the smooth texture makes it perfect for cocktails and tiki drinks and adds it to your favourite desserts.
The robust yet balanced taste suite of Plantation 3 Stars helps it stand out among other white rums available in India while also guaranteeing a memorable experience with every sip.