Are you one of those first-time parents excited to begin a new phase of your life with the cute little newborn? Well, you must also be wondering about all kinds of baby care issues being a completely new experience for you.
Besides, there would be a ton of questions hovering around your mind about what products you should use to ensure healthy baby skin. Here is the guide to help you get the perfect answer to all such questions in your mind. All you need to do is go through the best baby health tips, and you are all good to take care of your baby's skin to its best.
Before we start, we recommend you going through our best baby massage oil review to find the best suitable massaging oils (which are tested by our experts. Those oils contain rich nutrients; they'll keep your baby's skin moisturize and will not let it dry.
Baby skin is sensitive, so better to keep them out of the sun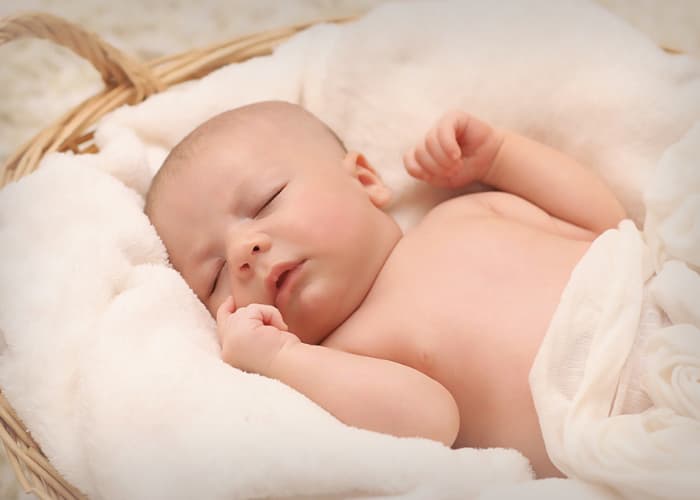 Baby's skin remains in the developing stage until 5 to 6 months and is too sensitive to any harsh conditions. Exposure to sunlight may lead to various skin problems, and the effects may last longer than you expect. Thus, it is better to keep them out of the sun as much as possible.
Few may think that applying sunscreen can protect the baby's skin to some extent, but it could be a wrong take on it. Even the FDA (Food & Drug Administration) recommends not to apply sunscreen to a baby under 6 months of age. Well, the children above 6 years can use sunscreens having SPF of at least 15.
Well, you can follow these steps as suggested by FDA to protect your baby's skin from the sun to some extent.
It would be best to keep the baby in the shade than applying any kind of product.

It is better to use loose-fit and lightweight clothing that covers both arms and legs besides giving a cozy feeling to the baby.

Prevent going out when sunlight is on peaks from 12 pm to 3 pm.
Prevent your baby from exposure to adverse conditions
A Baby's skin is extremely sensitive to harmful microbes. Also, it can easily be affected by various diseases like flu and various viral diseases. Well, you need to be clear with the term "adverse conditions" according to babies.
Anything that has come across microbes that may be humans too is considered adverse. Nonetheless, humans are the best career for diseases spreading microbes. Thus, it is better to limit the contact of people coming from out of your house.
You may think that it would be too rash to keep your friends and family members with limited contact with your baby. Well, it's true. So, the best way to prevent your baby from such microbes is using sanitizer and disinfectants.
However, babies develop a strong immune system to such viruses soon after passing 6 months of age, after which you can start reducing all those precautions. But, it is indeed safe for your newborn with some mild disinfectant on your hands.
Keep an eye on dry skin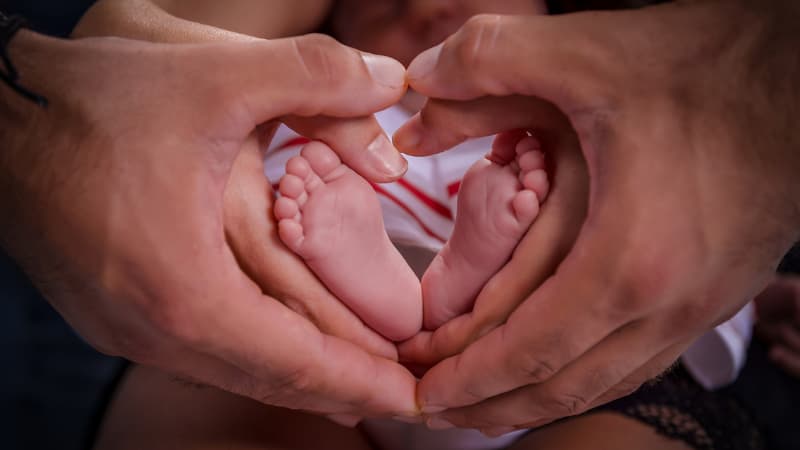 Baby skin differs from one to another, and not all of them need a moisturizer. Instead, chances are some babies can develop dry skin, seeming to be small patches on the skin. That might happen if you use Air Conditioner. Such patches disappear on their own often, so it is better not to use any kind of chemicals on them.
Most importantly, some babies might be having dry and cracking skin for a long time. In such cases, you can go for some premium organic baby moisturizers or even stick to petroleum-jelly-based baby products. But, make sure to check for dyes or harsh fragrances from such moisturizing lotions as they can irritate baby skin.
The best way to moisturize baby skin is to go for plant-based oils like coconut oil and olive oil. But, as skin type varies, consulting a doctor is probably a better idea.
Best bathing practice for babies
Once the baby passes the sponge-bath phase while the umbilical cord is attached, you can now start bathing your baby. Well, it is not necessary to take regular bathe seriously in every season as babies can get colds easier.
Instead, you can use a soft washcloth with lukewarm water to clean the body parts while placing them in a baby bathtub. If you notice any irritation to the baby by using such wash clothes, it is better to use your hands.
Apart from this, it is important to keep the bath short, which means just 5 to 10 minutes. Once the bathe is complete, dry the baby with a soft towel. You can also make a loose wrap with a cozy towel in the winter season to avoid cold.
Well, it is important to wash the baby's eyes and face with normal water and prevent dye and fragrance-based soaps.
Prevention of diaper rash
Diaper rash is the most common thing among newborn babies, and almost all first-time parents are concerned with this problem. Although the baby's skin differs a lot from one to another, here are a few tips to prevent such diaper rash on your baby.
Change diapers frequently: – If you get a prompt of the dirty diaper from the baby, make sure to remove it as soon as possible. You may find some good quality diapers that last long, but it is better to remove them.

Rinse the baby's bottom: – Once you come across a dirty diaper, make sure to clean your baby with lukewarm water and wet wash cloths. Be gentle and use mild soaps to get rid of the smell.

Dry the baby: – Once washed, you need to make sure the baby is dehydrated. You can pat the skin with a dry towel to let it dry.

Don't tighten the diaper: – It is essential to make sure that the diaper fits perfectly with the baby. A loose fit is better, but it is even better to keep the baby without a diaper longer.
 You can find a long list of baby caring tips, but these are the essential parts of a baby skincare routine that ensure healthy baby skin without any problems in the future. Also, choose a proper washing machine while washing baby diapers or other delicate clothes, or manually washing it might damage them. In a short answer, IFB, Samsung, or Bosch 6.5L, 7L can be the best choice to wash such delicate babies' clothes.